50ml HA Injectable Dermal Filler Breast Enlargement Big Breast Injection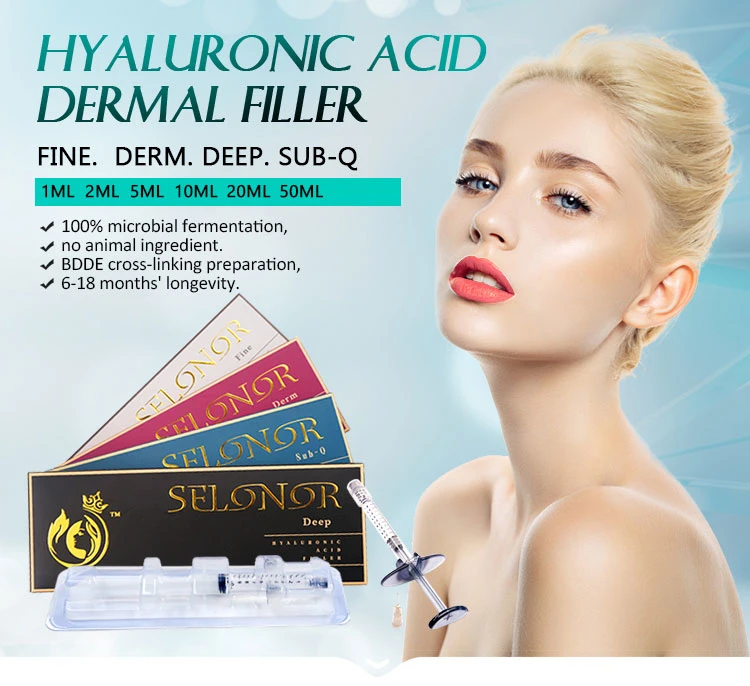 The Hyaluronic acid is produced through microbiological fermentation. After cross-linking, the characteristics of hyaluronic acid products are stable.
Non-animal, no skin test needed. After injection, the products are absorbed is ovolemically, this implantation volume can be maintained for about 6 months.
Each of the products is suitable to be injected at all layers in the skin which can be widely applied for correction of lines, augmentation of folds and the shaping of facial contours.
Product Parameter
| | |
| --- | --- |
| Product name | Hyaluronic acid dermal filler |
| Type | Fine, Derm, Deep, Sub-Q |
| Model | 1ml, 2ml,,5ml,10ml,20ml,50ml,100ml |
| Application | Anti-Wrinkle, Nasolabial Fold, Lip, Cheek, Nose, breast and buttock enlargement, etc |
| Source | Bio-fermentation |
| Technology | BDDE Cross-linked |
| Certificates | CE/ISO/GMP/MSDS |
| Content | 20mg/ml 24mg/ml |
| Color | Transparent |
| Syringe needles | 23G. 27G, 30G |
| OEM/ODM | Avalible |
We are professional manufacturer of hyaluronic acid filler, factory directly sale price, brand accept oem, high quality products and specialized service is our competitive advantage among the same industry. There are four types of products can be choosed, Fine, Derm, Deep and Sub-Q. These four products make it possible to quickly and effectively meet the vast majority of love-beauty females' needs for correction of wrinkle, filling deep folds, augmentation lip, cheeks, nose and enlargement breast and buttocks.
Dermal Filler

Fine

Derm

Deep

Sub-Q

Content

24mg/ml

24mg/ml

24mg/ml

24mg/ml

Stabilized HA

Stabilized HA

Stabilized HA

Stabilized HA

Particle size (mm)

0.10 - 0.15

0.15-0.28

0.28-0.5

0.5 - 1.25

Application

Thin superficial lines (crow's feet, wrinkle on one's forehead)

Moderate wrinkles (lip filling and moderate lines around the lip, like cheilogramma)

Facial Deep wrinkles and folds (the lines around nose, like nasolabial folds)

Deeper wrinkles and folds, also can be used in body part (breast & buttock enhancement)

Volume of Syringe

1ml/2ml/10ml

1ml/2ml/10ml

1ml/2ml/10ml

1ml/2ml/10ml

Needle Size

27g*2/30g*2

27g*2/30g*2

27x2g

23x2g

Duration

6-18 months

6-18 months

6-18 months

6-18 months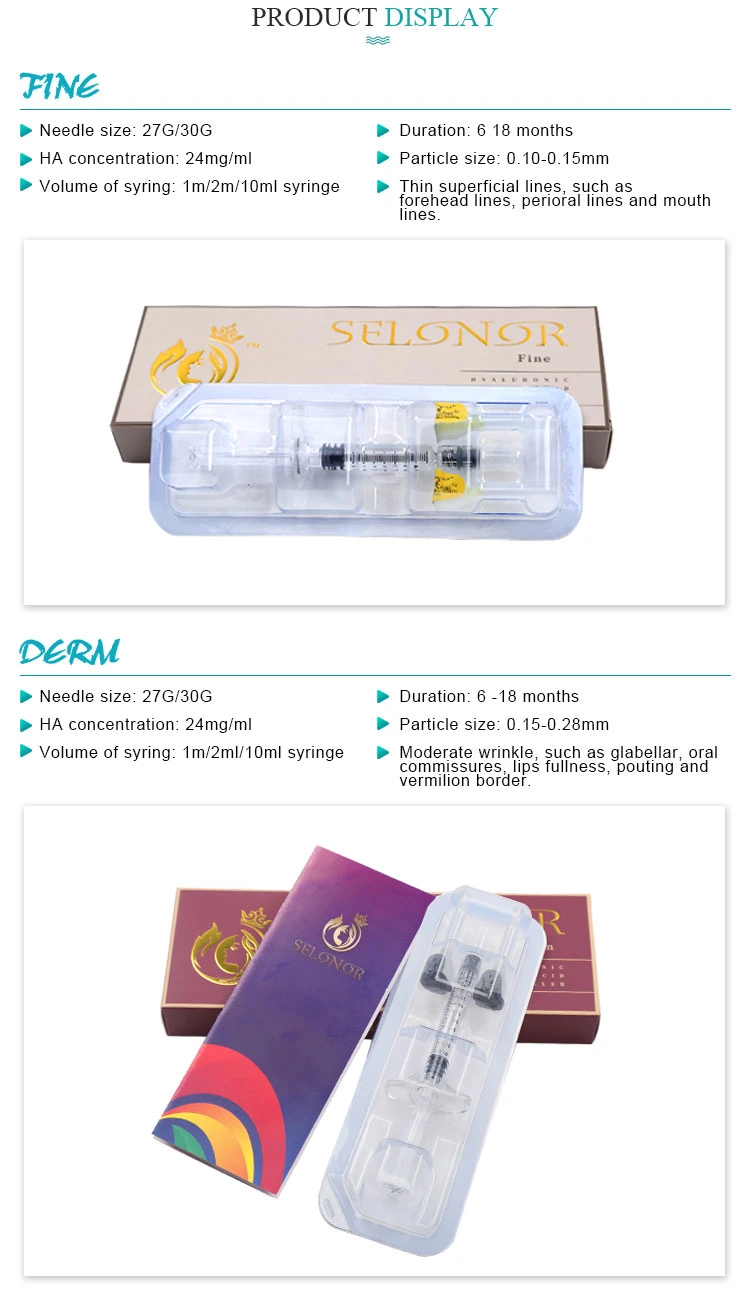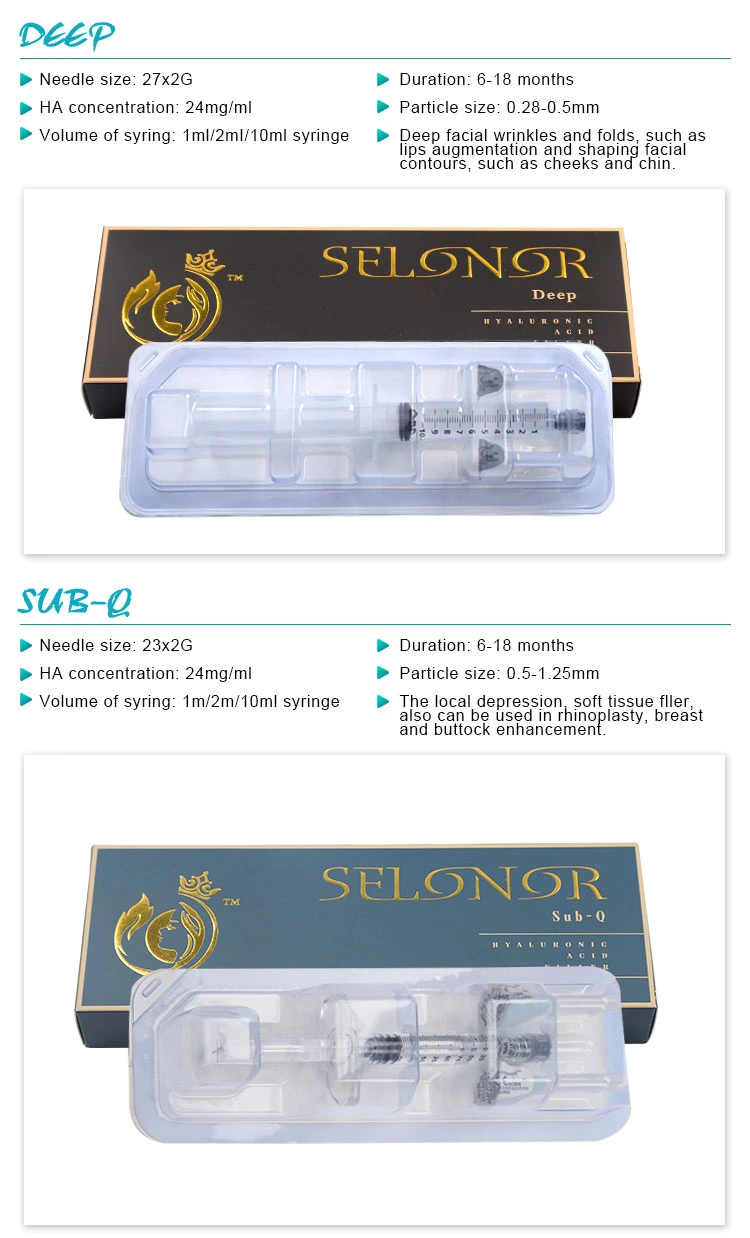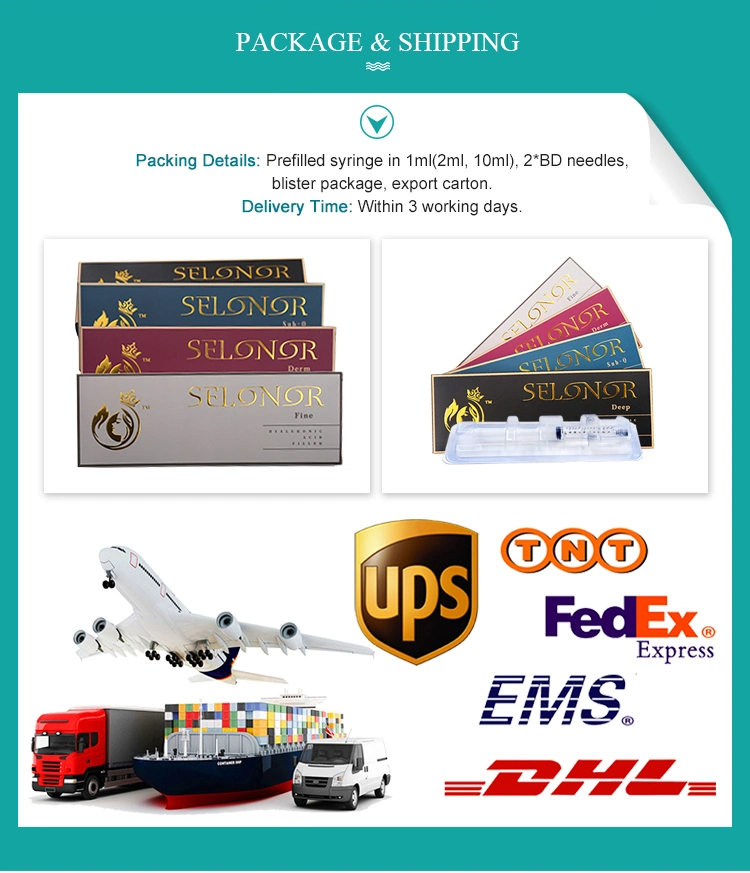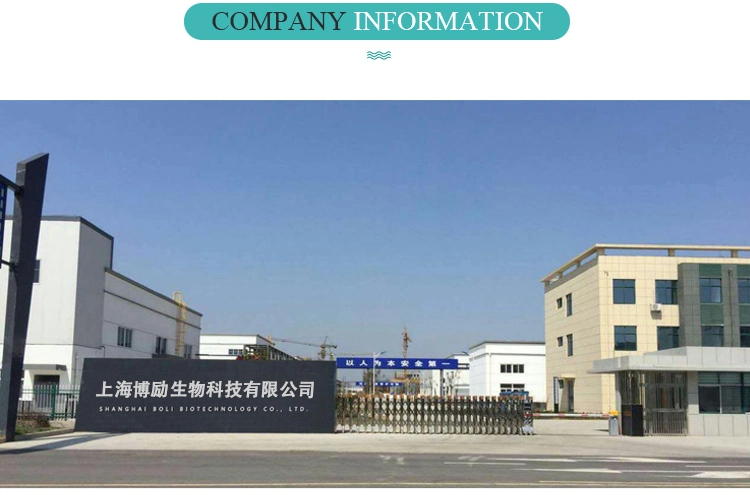 Shanghai Boli Biotechnology Co., Ltd. is located in No.9 East of Qiwanguan, Fangshan, Qufu, Shandong, China. We are main engaged in trading Hyaluronic acid filler, Hyaluronic acid power, Hyaluronic acid mask, Meso serum and other Health care products. We can offer our customers OEM and private labeling services to create your own unique line of hyaluronic acid products. What's the difference from other common trading companies, Chenguang is closely established good business relationship with some other competent manufacturers to strengthen the ability of production and processing. We welcome customers, business associations and friends from all over the world to contact us and seek cooperation for mutual benefits.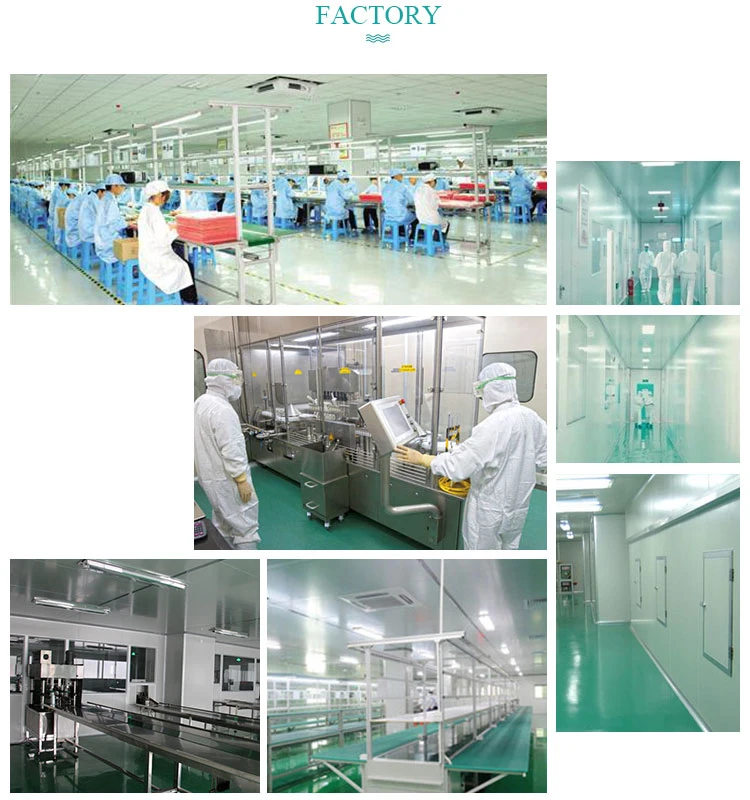 1. Is there any side effects?
The most common side effects are tenderness, swelling, firmness, lumps, bruising, pain, redness, discoloration, and itching. Most side effects are mild or moderate, and last 14 days or less.
2. Is it safe?
There are very few risks, because it naturally occurs in body. It is broken down by body. None of it remains in skin and the skin does not suffer any damage.
3. How long does the effect last?
According to the research, the treatment results can lasted for 6 months up to 18 months for most patients. It will be different for each person.
4. How long does the treatment take?
A treatment generally takes 30 minutes. As no pro-test needed, it is a very quick and easy process.
5. Does the treament hurt?
The treament is relatively painless. If you like, a topical anaesthetic can be applied to the area being treated prior to your procedure.
6. Can dermal filler be used if I have had some other plastic surgery recently?
If you have some other plastic surgery recently, you should wait until the skin wound or cut is healed back to normal condition completely, then you can take dermal filler treatment.