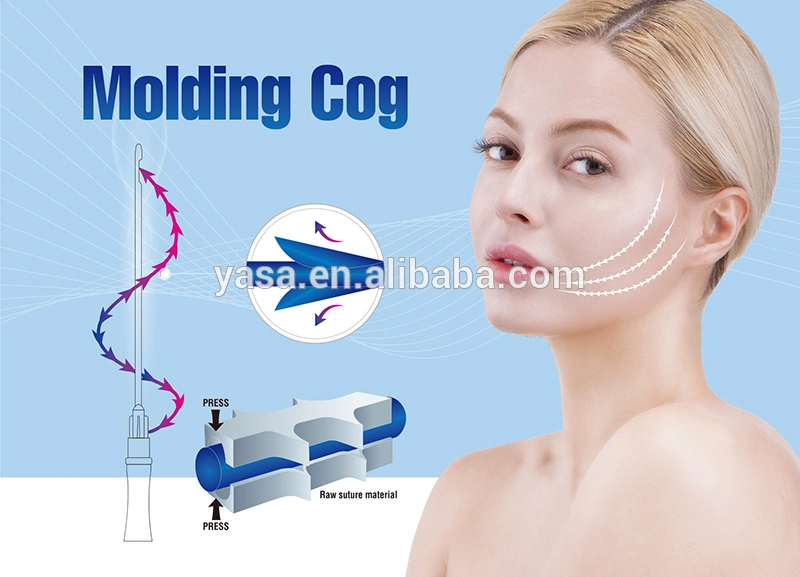 Hskinlift Thread® is made of PDO (Polydioxanone), it is a thread with no cones, thus no damage to the tissue. This is the same thread used in Cardiac and other surgeries as sutures, and thus it is very safe. Threads are implanted into the sub-dermal skin and stimulate the production of collagen, the skin becomes firmer, elastic and moisturised. The thread dissolves itself in couple of months but the effect last for 18-24 months. The thread can be applied to anywhere on the body, such as a flabby face, cheeks, eyebrows, to prevent eye bags, sagging neck skin, fine lines, wrinkles and lifting of breast.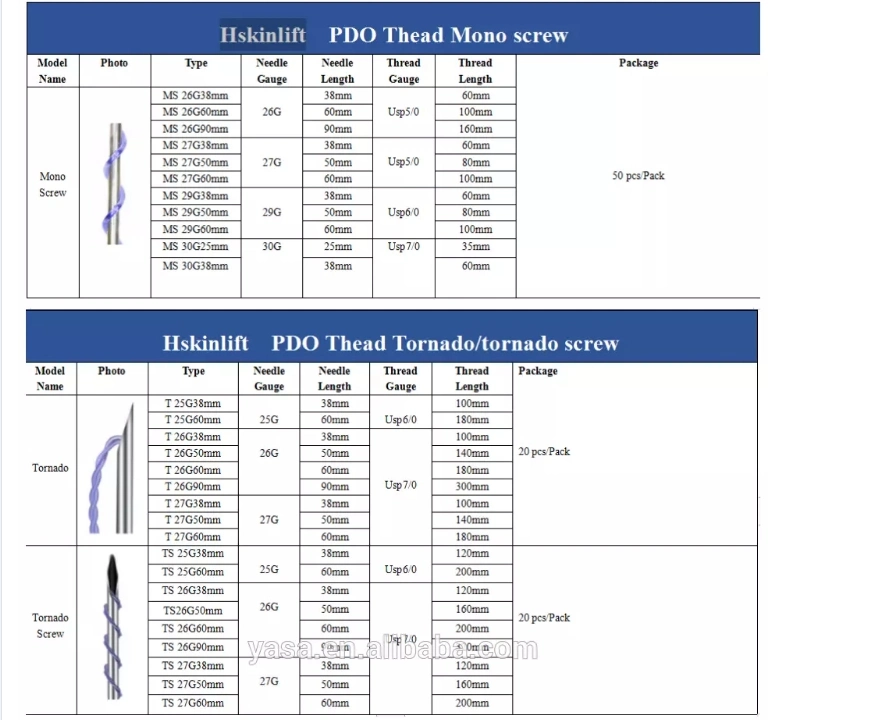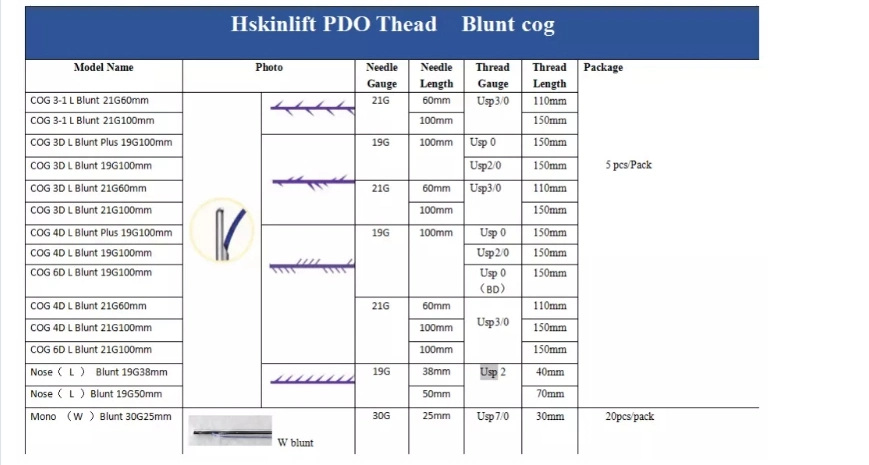 PDO Thread Lift is a minimally invasive procedure. After numbing and infusion of local anesthetia, the PDO threads are inserted via sharp or blunt cannula needles into different layers of the skin. Once inserted, the threads anchor the skin and lift it upwards. The excess threads are then cut off.
Thread Lift is the latest and revolutionary treatment for skin tightening and lifting as well as V-line lifting.It is made of PDO (Polydioxanone) material so naturally absorb in the skin and continuously stimulate collagen aynthesis.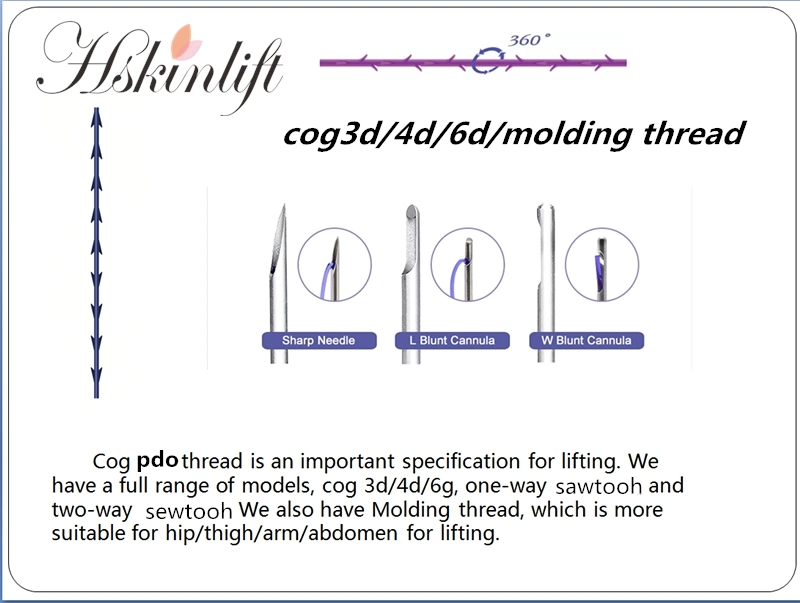 Q: What is the MOQ?
A: We welcome small quantity for testing. MOQ is only 1 package!
Q: Can I mix different models?
A: Sure!
Q: Can I add or delete items from my order if I change my mind?
A: Yes!
Q: Can I put my own logo (OEM)?
A: Yes!
Q: When you ship my order?
A: Normally 2 days after receiving your payment, but it can be negotiated based on
order quantity. Hope you could understand!
Q: How can you guarantee the production quality?
A: We have 13-year experience. We have strictly quality control system in our
production process. We have 4 times inspection for each finished product before
package. Korea 4d cog pdo thread lift V-line face.