Facial Sodium Hyaluronate Anti-Aging Wrinkle Facial Soft Tissue Filler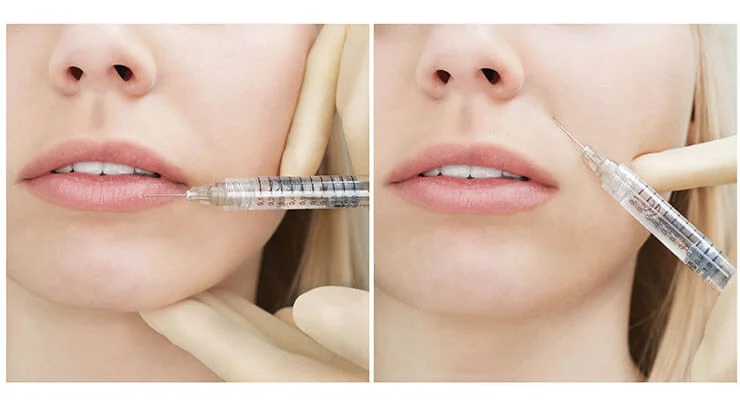 Product Description:
Singderm® is a sterile, biodegradable, nonpyrogenic, viscoelastic, clear, colorless, homogenized gel implant. It consists of modified hyaluronic acid (HA) produced by bacteria, formulated to a concentration of24 mg/mland 0.3% lidocainein a physiologic buffer.
Singderm® is presented in a graduated, pre-filled, disposable syringe. Each box contains one 1.0ml Singderm®syringes, 2 single-use 27G 1/2" sterile needles to be used for injecting Singderm®, an instruction leaflet and a set of labels in order to ensure traceability.
The contents of the Singderm®syringe are sterilized by moist heat, the 27G 1/2" needles are sterilized by radiation.

Characterics:
1.Raw material is approved by American FDA and European EDQM
2.Non-animal suorce hyaluronic acid,no risk of allergy reaction.
3.Strong anti-degradation capacity&stability
4.Low toxicity& rare side effects
5. Best price and stable quality because produced in our own factory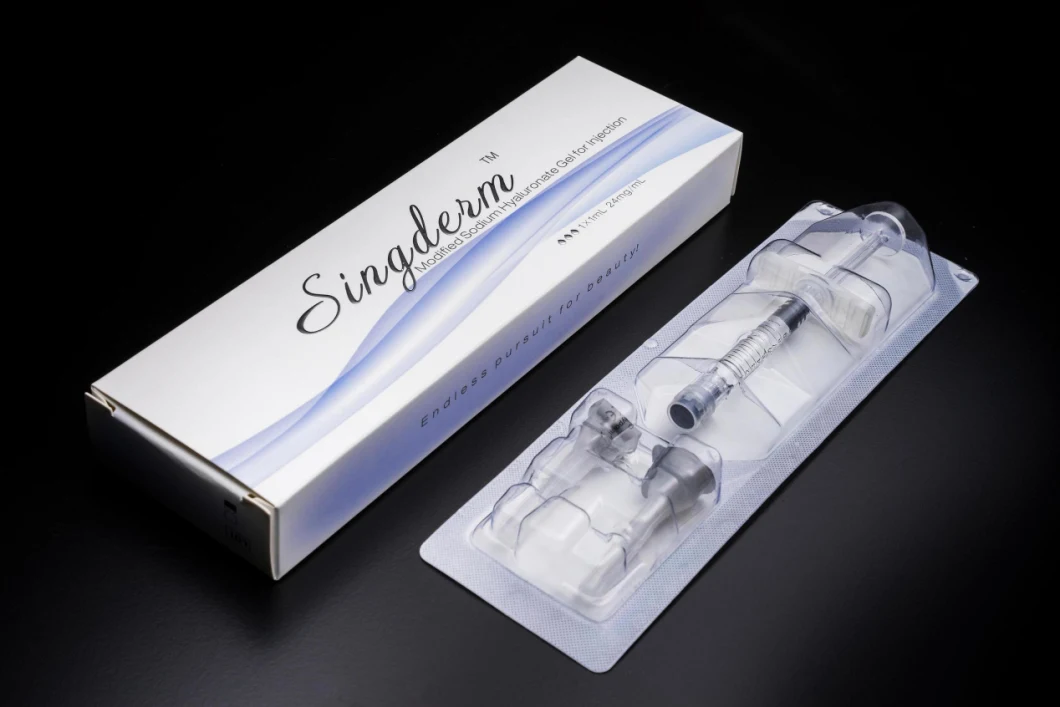 Product specification and recommended use.
| | |
| --- | --- |
| Type | Singderm (Mixed with Lidocaine) |
| Composition | 24mg/ml (HA) with 0.3% Lidocaine |
| Recommended indications | Thin superficial lines, moderate wrinkle, deep facial wrinkles and folds, minimally invasive orthopedics and soft tissue filling, like reduce wrinkles, enhance lip, hump nose,chin fullness. |
| Where to inject | Upper and middle part of Dermis |
| Volume of Syringe | 1ML/2ML |
| Storage | 2 ° up to 30 °C (35.6 °F --86°F) |
| Duration | 12 months or longer |
| Packing | 1.0PRTC syringe X 1 ; 27G needles X 2 |
| Lidocaine content | 0.3% |
| Feature | Longer lasting, no pain |

Certification
SFDA
ISO13485
ISO9001
Import-export license
Free Sale Certificate
Packaging & Shipping
Packing Details: 1ml, 2ml, 10ml syringe, 20ml syringe or vial with 20ml or more.



Storage:
Store at 2-30°C.Do not freeze.
Protect from light source.
Do not use after the Expiration date.
Store for two years.

Singfiller clinical effect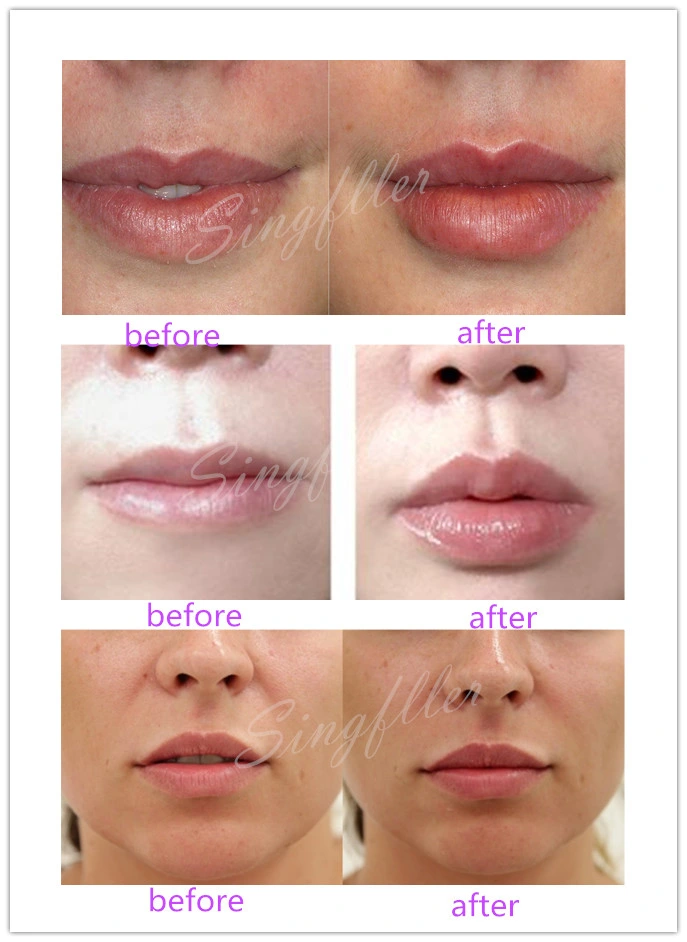 Company profile

About our factory:
Established in March 2003 with registered capital of 80,000,000 RMB, with plant area of 13,000 m² .
GMP standard work shop.
Sterilized Laboratory.
Complete Precision Instruments
Equipements import from Europe.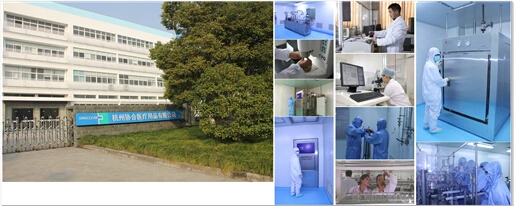 Our Services
> 24 hours online services
> OEM,ODM and Customized is available
> Quickly delivery time
> Quickly and professional after sales service

FAQ
1.What is hyaluronic acid?
Naturally present in the skin, hyaluronic acid maintains its hydration levels and contributes to its tone. It is a potent moisturising agent with a capacity to retain up to 1,000 times its weight in water. The amount of hyaluronic acid in the dermis gradually decreases with age. As a result, the skin becomes dry and fragile and the first wrinkles appear. When it is injected into the dermis.
2.What can hyaluronic acid correct and improve?
It can be used to:
- Fill fine lines, moderately marked wrinkles and deep wrinkles
- Repair skin creases
- Resculpt the cheekbones and soften the contours of the face
- Increase and reshape lip volume and contour, at the same time moisturising lips and eliminating fine lines around them
- Revitalise and intensively rehydrate
- Prevent the appearance of wrinkles and fine lines, even in the most delicate areas, such as the neck or neckline
- Fill all zones of the face (periocular zone, crow's feet, tear troughs, cheeks, etc.) that have hollowed out.
3.What happens during a hyaluronic acid injection session and how long does it last?
Depending on the product injected, the session lasts an average of 20 minutes (injection of a zone + massage of the zone injected)During the injection session, your doctor will inject you with Hyaluronic Acid in gel form using a syringe. The injection is shallow, only penetrating a few millimetres.