Product Description
The content of hyaluronic acid in the human body is about 15g and it plays an important role in the physiological activities of the body. If positioning the relative content of hyaluronic acid in the infancy body to 100%, and at the age of 30, 50, 60, it reduces to 65%, 45% and 65% respectively. Conservation function of skin weakens along with hyaluronic acid content decreases and then skin come to rough and wrinkles appears. Decrease of the content in other tissues and organs can lead to arthritis, arteriosclerosis, pulse disorder and brain atrophy. It will cause Alzheimer disease if hyaluronic acid in the human body reduces too early.
The oral Sodium Hyaluronate can support Hyaluronic Acid levels in the body. It can help people have full energy and youthful vigor. Besides, oral Sodium Hyaluronate is useful in maintaining skin elasticity by moisturizing the skin from the dermis to epidermis. Sodium Hyaluronate is also an impressive pain reliever. It can help people ease the injury of joints, especially their knees. Sodium Hyaluronate along with other ingredients including collagen, vitamins, chondroitin sulfate, glucosamine, and plant extracts can make tablets, capsules and oral solution which are good for skin care and joints care.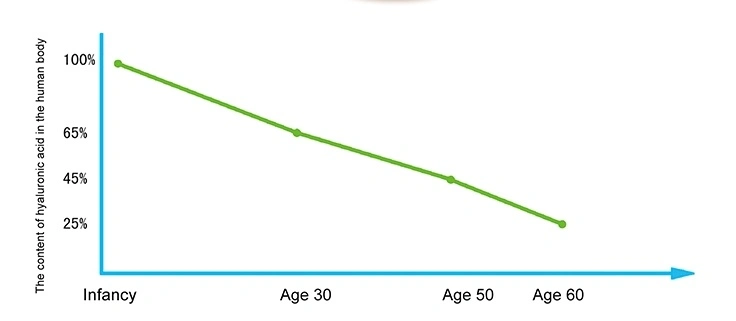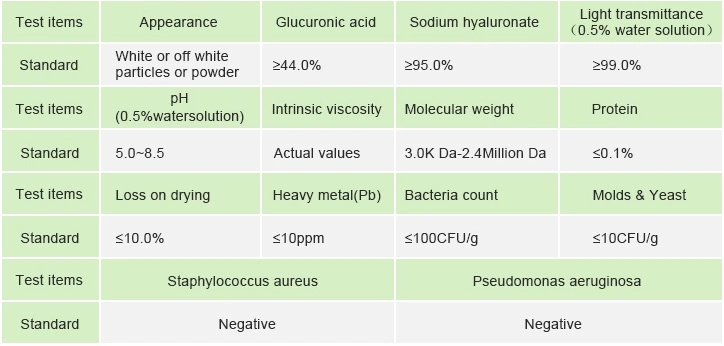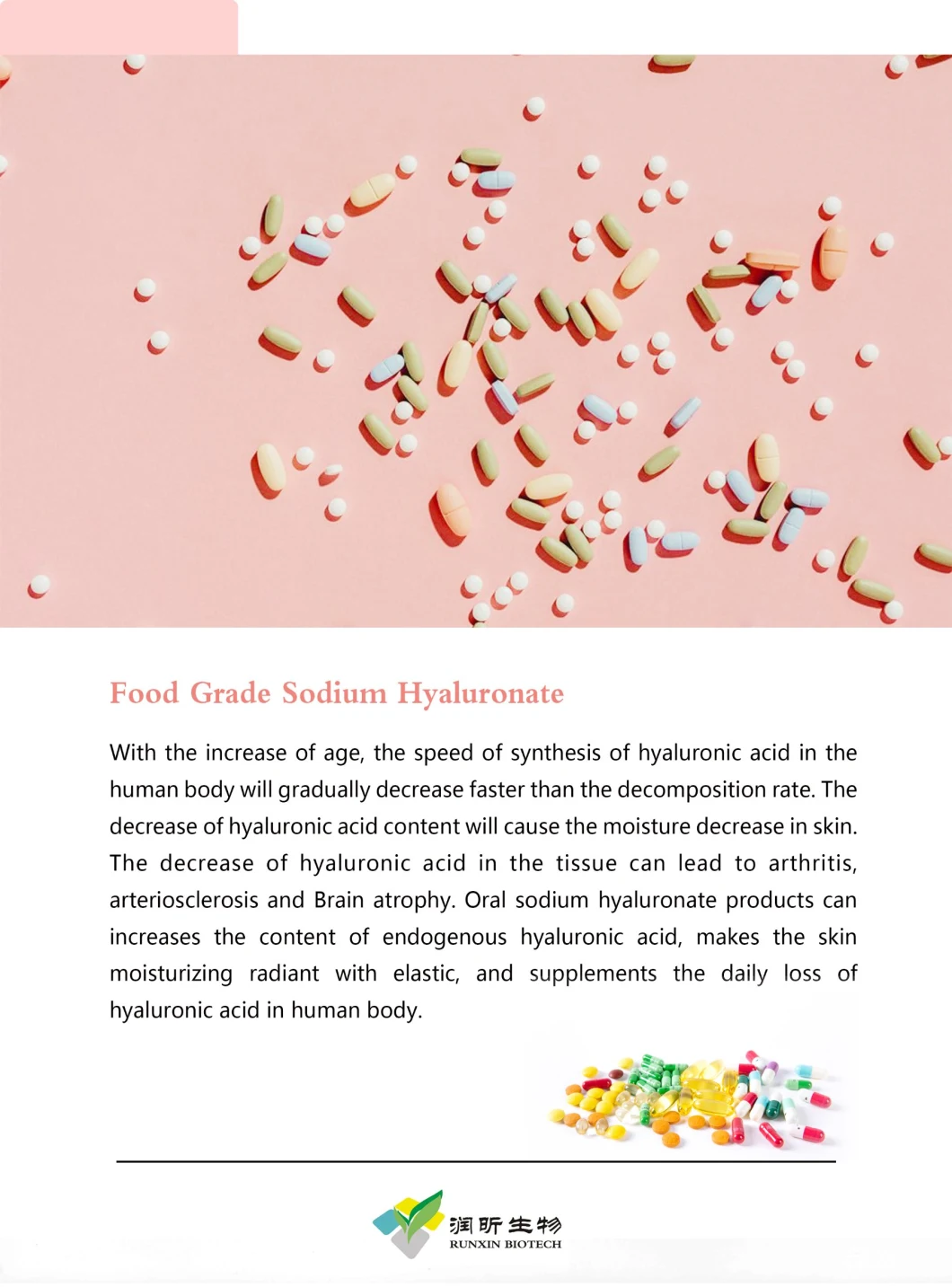 Company Introduction
Shandong Runxin Pharma Co., Ltd. is a high-end health care industry group integrating research & development, production and sale. The Group commits itself to the production and sale of raw materials and OEM processing,

The Group's production base covers a floor space of 20000 sq. meters with a total investment of 30 million yuan. Buttressed by D-level (100,000 level) GMP workshop, first-class production equipments of the State, highly productive R&D team and fully equipped testing center, the production base can ensure reliable product quality and meet customers' requirements.

Our company has a long history of raw material production. Since 1998 in the production of chondroitin sulfate and the research and development of sodium hyaluronate from 2005, we are committed to the production of high-quality raw materials to the world.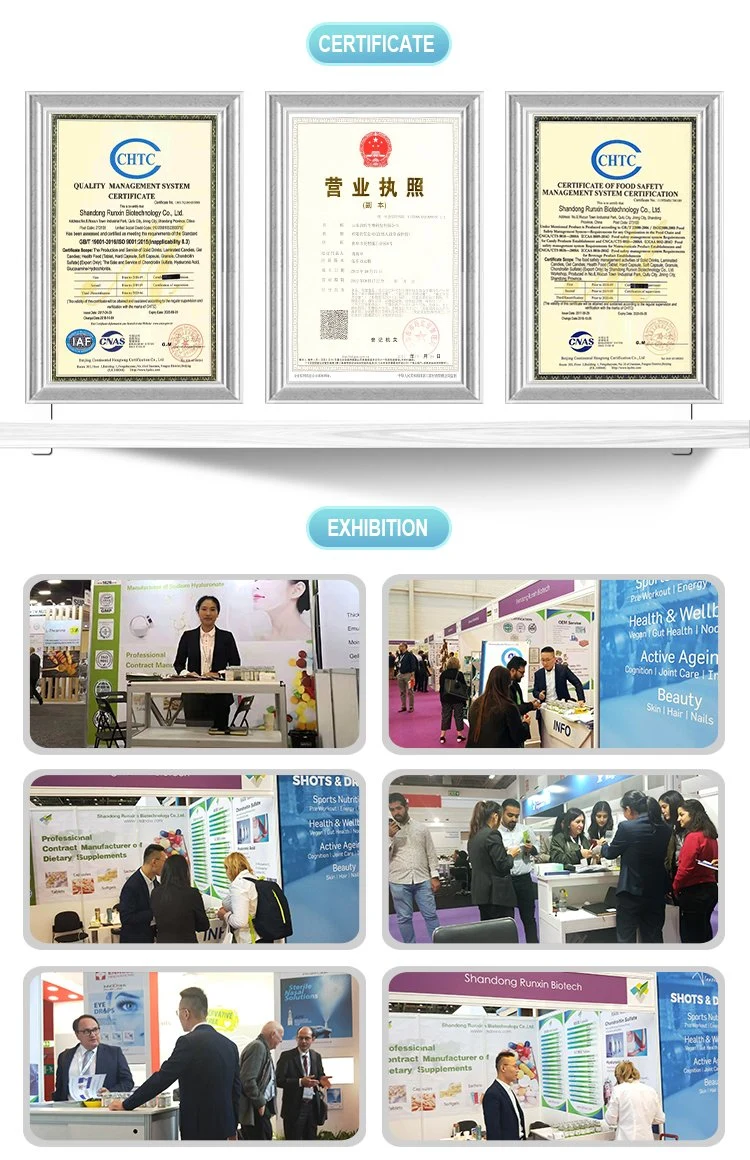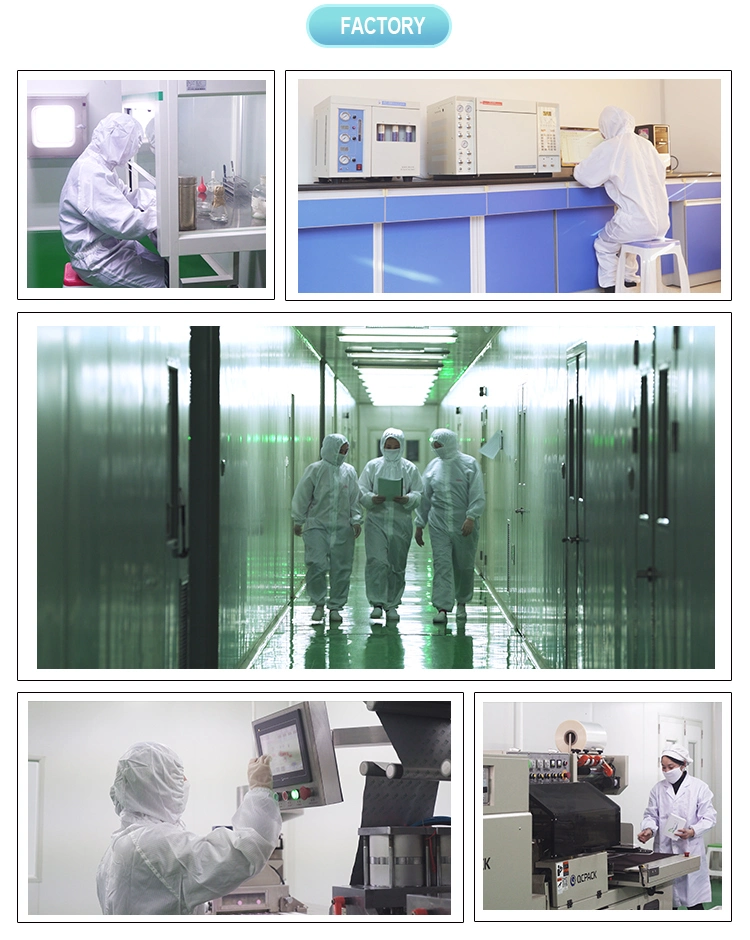 Packaging & Shipping
1kg or 5kg Waterproof bag with double layer of plastic bag and alumium Foil bag
20 or 25kg Sealed export grade drum & double layer of sealed plastic bag
We can also pack according to customers' request
Port :Main Chinese port