10ml CE approved hyaluronic acid HA filler hyaluronic acid filler Korea dermal filer for buttock injection
Ocean star hyaluronic acid fillers biodegradable gel made of non-animal cross-linked hyaluronic acid. They offer a complete solution for treating facial lines, wrinkles, and lips. It can also be used in facial sculpting by enhancing natural facial contours and features. There are Four types of products can be Choosed, Fine, Derm ,Deep and Sub-q. These Four products make it possible to quickly and effectively meet the vast majority of patient's needs for correction and augmentation of wrinkle and folds.
| | |
| --- | --- |
| Product Name | Ocean stars hyaluronic acid |
| Main Ingredient | Macromolecular hyaluronic acid,Molecular hyaluronic acid, Small molecule hyaluronic acid |
| Function | Hydrating, plasticizing, beauty |
| Volume | 1ml/box,2ml/box,10ml/box,20ml/box |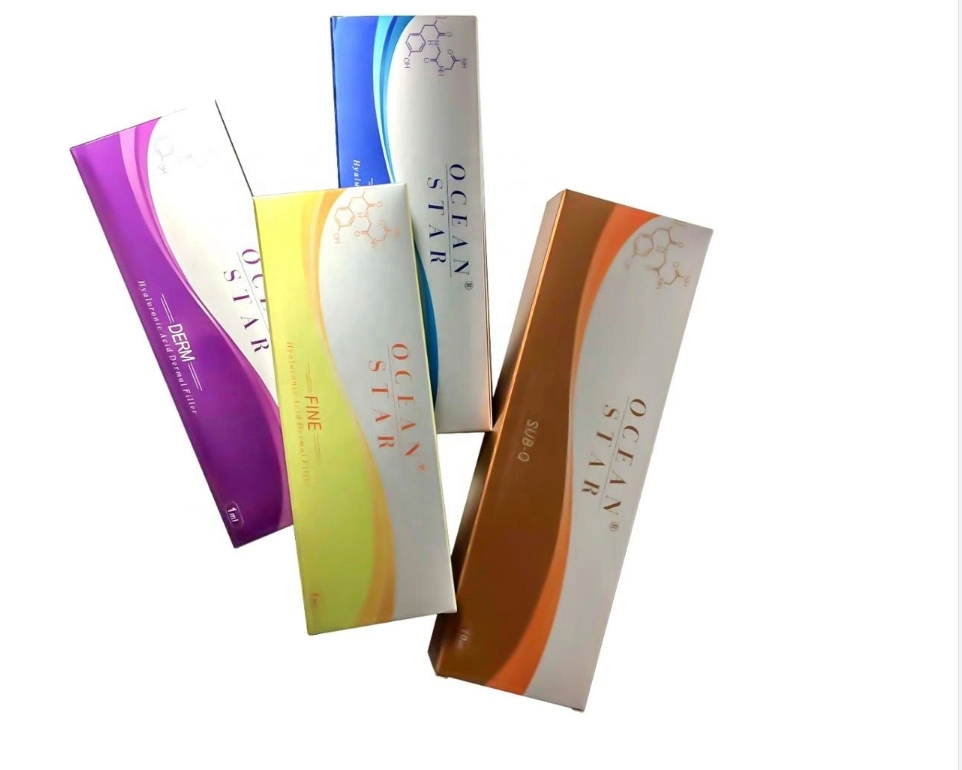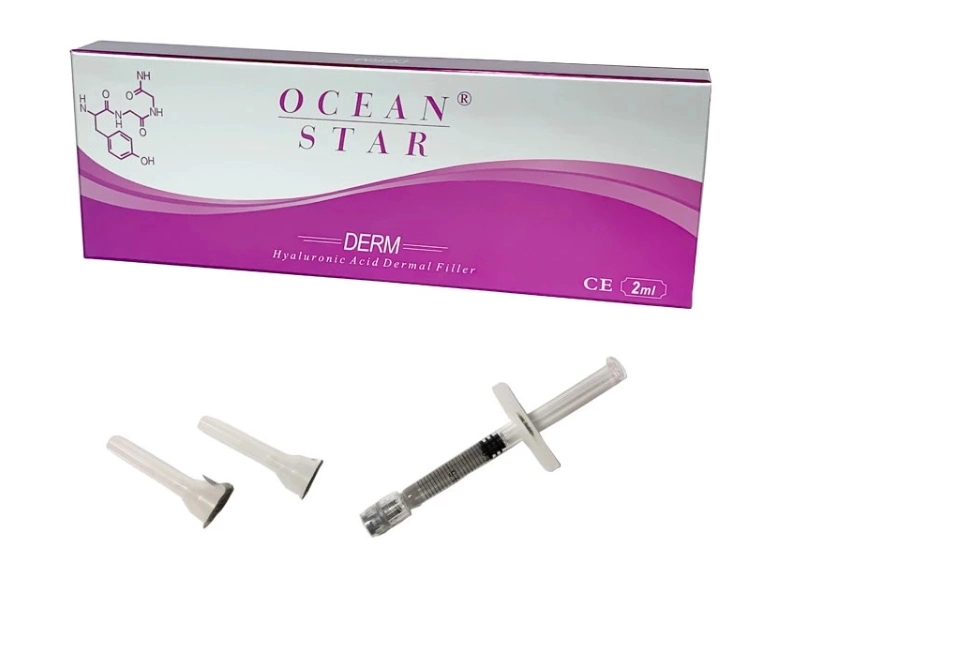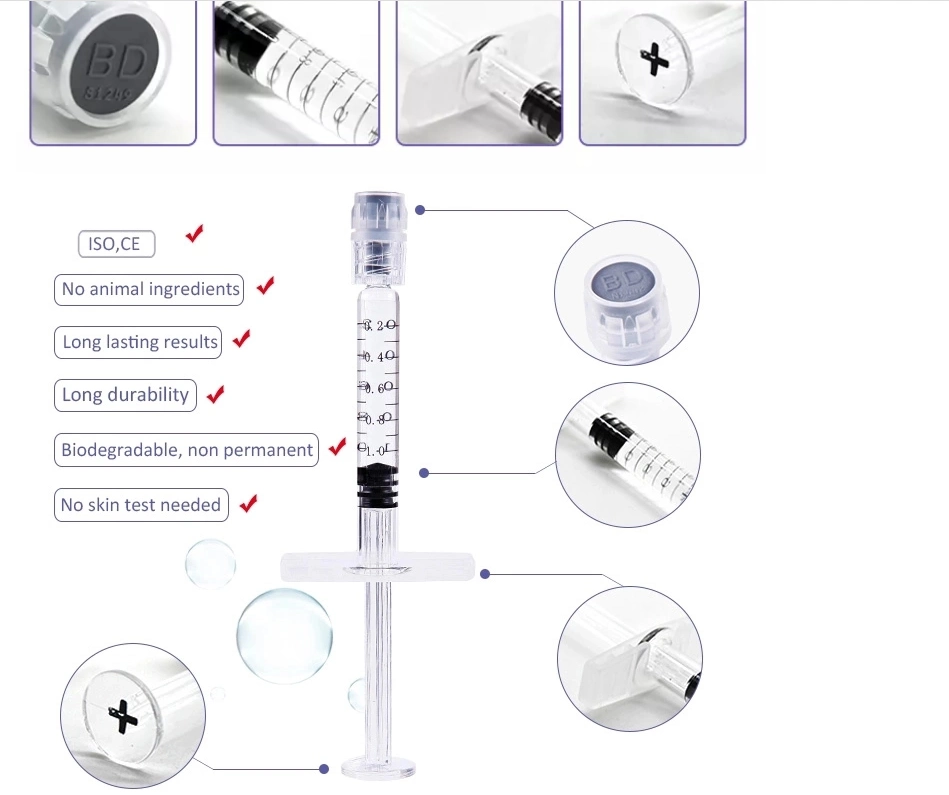 Ocean Star hyaluronic acid 5 points advantages
Advantage 1: Natural ingredients
Extract from the biological tissue, no foreign body sensation and foreign substances.
no rejection and allergic reaction.
Advantage 2: High-tech productsBy means of high technology and strict production process, product quality assurance,
Advantage 3: Simple and safe, fast and effective.
Micro cosmetic surgery without surgery, just dermal hyaluronic acid injection, to avoid the risk of surgery, while micro cosmetic use of local injection hyaluronic acid method, so you can see the effect immediately.
Advantage 4: Comfort without pain
Micro cosmetic hyaluronic acid injection method, like an injection, only a slight swelling of the local micro pain, no pain, customers are easy to accept.
Advantage 5: economic benefits
Ocean Star® micro cosmetic's costs between daily cosmetology and plastic surgery, the price is cheaper.

2. Size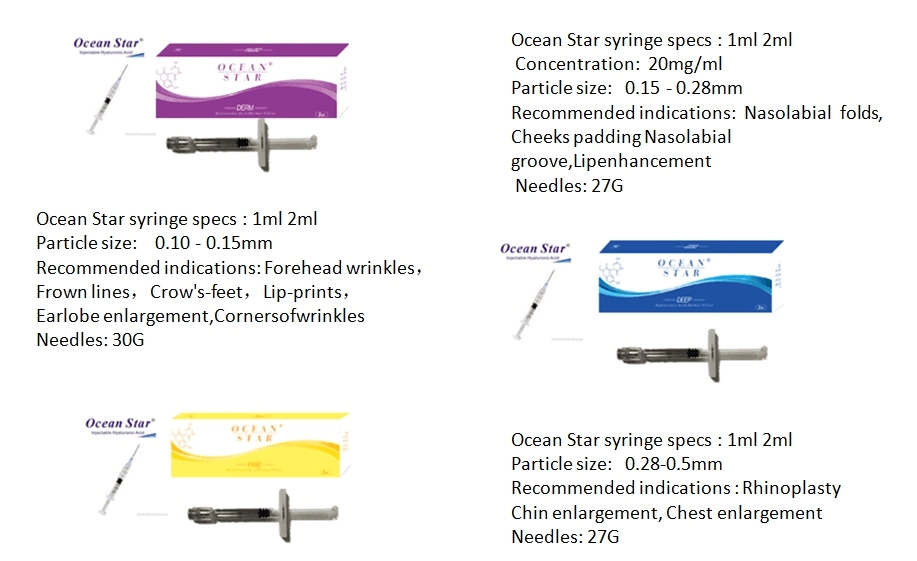 3. certificate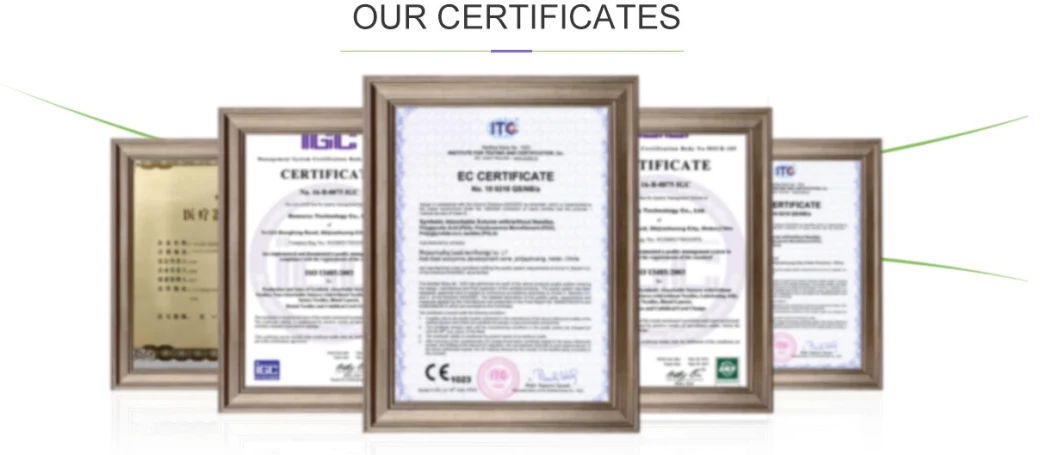 4. Recommended Products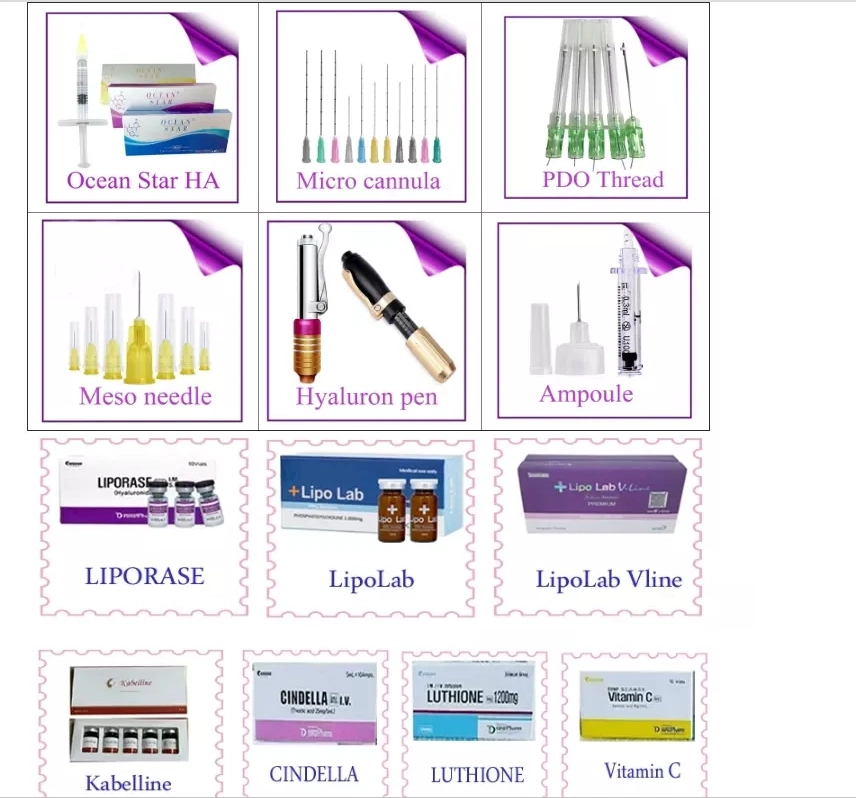 5. Shipping and service