Korea Revolax Hyaluronic Acid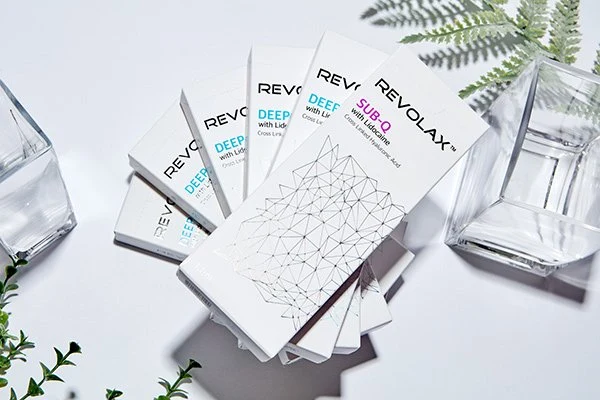 Hyaluronic acid pad chin

Hyaluronic acid is a kind of hyaluronic acid. It is a substance that exists naturally in tissues and has a very important role. It is now widely used in the plastic surgery industry. For example, breast injection, chin injection, rhinoplasty, temples and other parts can effectively change the local shape, and it is completely harmless to the human body, without worrying about the safety of the operation

Hyaluronic acid filled apple muscle

Apple muscle is a place that needs to have softness and elasticity, so the closer to the body tissue filler, the better the effect. By injecting hyaluronic acid, the effect of apple muscle can also be created. Some women's cheekbones are relatively tall, and their facial expressions look serious. After injecting hyaluronic acid into the "apple muscle" area, the apple muscles will appear, and the facial lines will become much softer.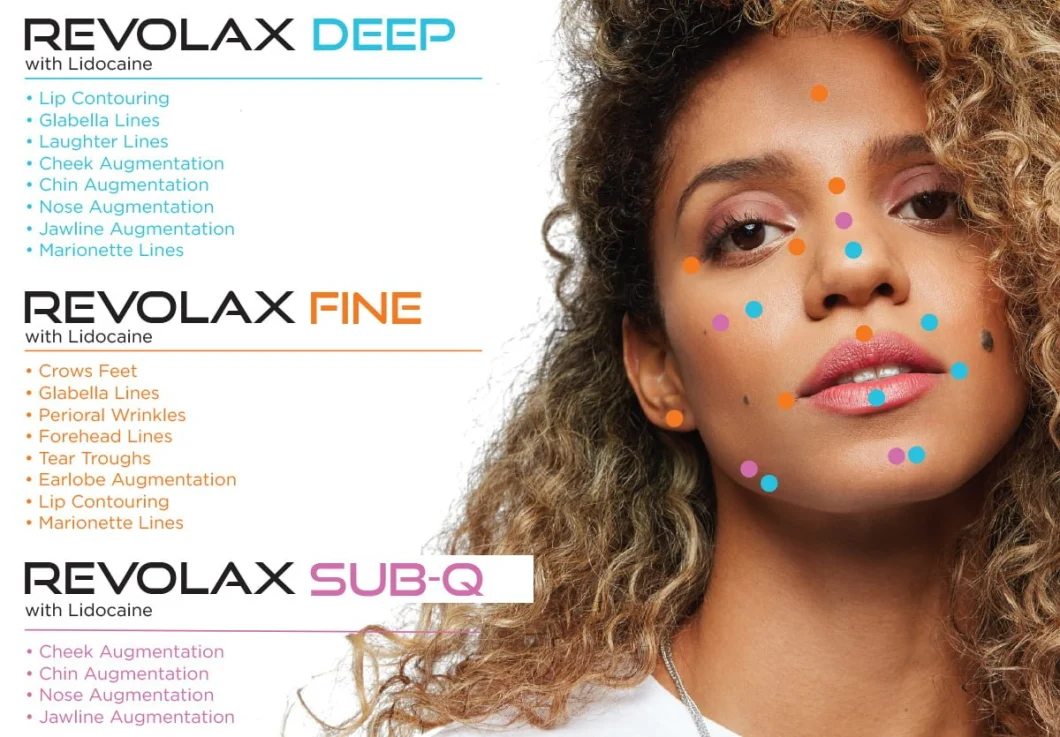 *Facial dermabrasion
Injectable dermal fillers increase the subcutaneous tissue volume, improve the effect of facial contour, miniature, perfect face
dream. Scope of application: bags under the eyes, eye week, apple muscle shaping, improve the bridge of the nose, modified nose
tip; plump cheeks; plump lips, modified lips; modified chin, etc.
* Facial wrinkles
Injectable dermal filler is in the cortex to fill the pits and wrinkles.The surface of skin is to restore full state, immediately
smooth wrinkles.People immediately have a youthful natural beauty. Applicable scope: forehead lines and lines between the
eyebrows, eyes, lips, tiger lines and lines.
*Make-up water
Injectable demal filler can be directly combined with the original hyaluronic acid in the dermis, the skin to absorb water and
lock water capacity, improve skin elasticity and luster, restore a new look, the health of the natural beauty of youth. Scope of
application: neck, back of the hand, face, chest and other water replenishment lock.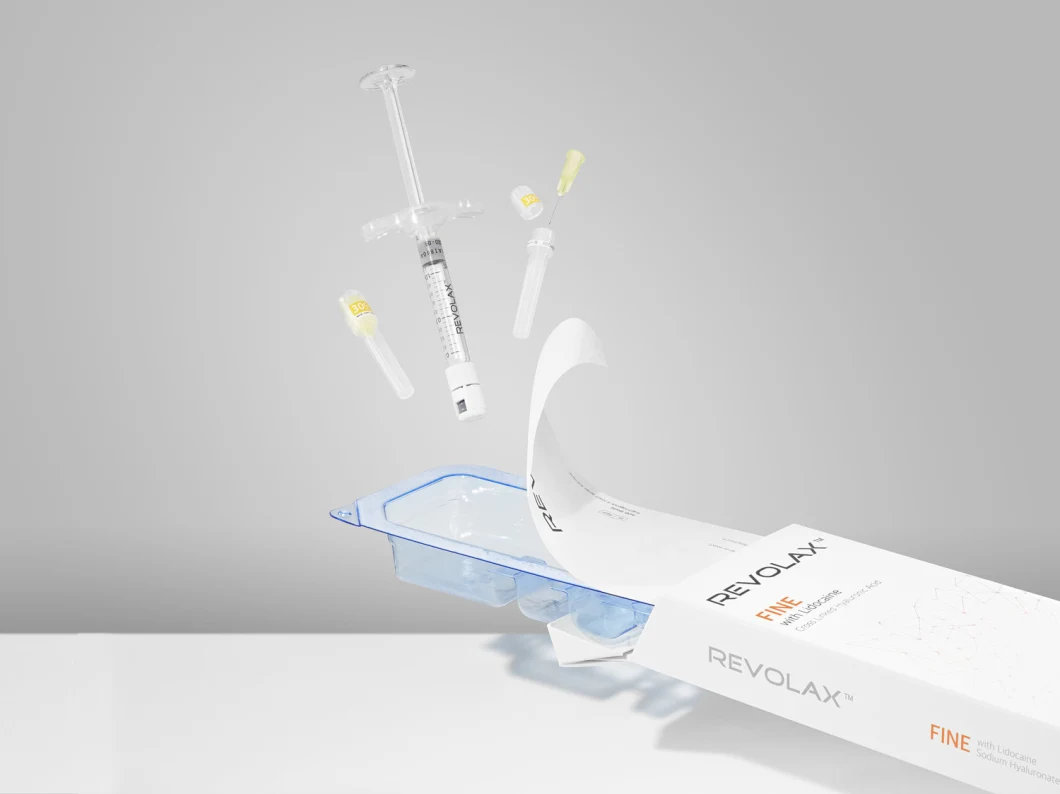 REVOLAX ™ FINE
Superficial to top dermis.
Forehead lines, crow's feet, glabella lines, lip contouring, perioral wrinkles, nasolabial folds, tear troughs, earlobe augmentation, neck wrinkle, lower eyelid contouring.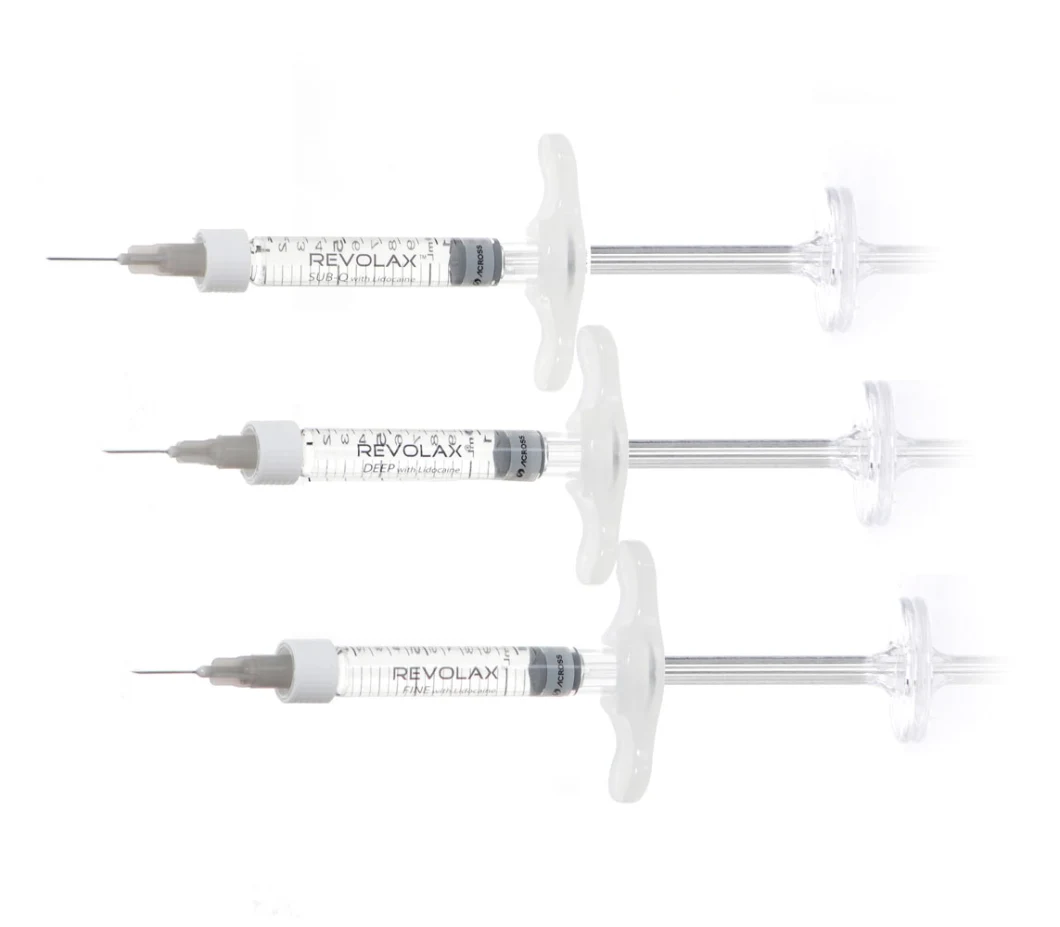 REVOLAX ™ DEEP
Mid to deep dermis / subcutaneous layer.
Lip contouring, glabella lines, nasolabial folds, laughter lines, chin augmentation, forehead wrinkles, nose augmentation, cheek augmentation, jawline augmentation.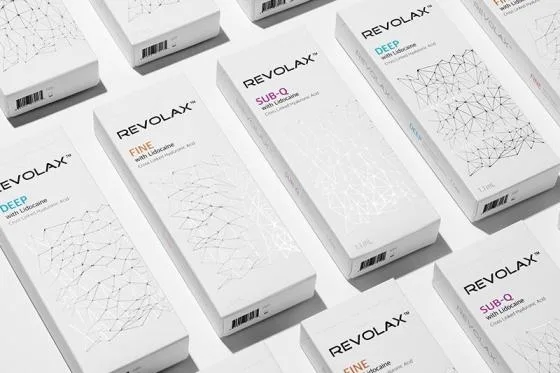 REVOLAX ™ SUB-Q
Deep subcutaneous layer.
Nasolabial folds, laughter lines, jawline, forehead, nose augmentation, cheek and chin augmentation.