Product Description:
Skinject Hyaluronic Acid Injection Breast Enlargement Injection SUB-SKIN 20ml
The Skinject range has formulations to treat everything from fine lines to deep folds and wrinkles. Skinject is a hyaluronic acid filler which is smooth and long lasting. During the treatment your physican will inject the gel under your skin using a fine needle. The gel will then fill facial lines and wrinkles or add subtle volume.

If you are looking for making your skin smooth, soft and toned, Skinject helps to attract and hold moisture within the skin to restore a healthy natural growth.Your physician can treat your hands, neck, face and décolletage with Skinject also features an antioxidising agent, helping to prevent the build-up of free radicals in the skin, so the effects of your treatment can be prolonged.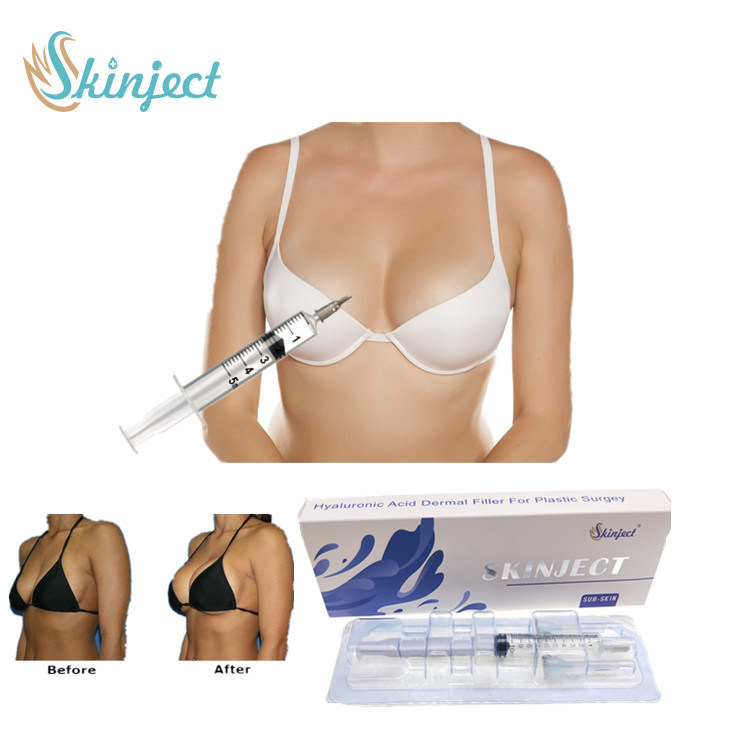 Brief Introduction:

This is a sterile, biodegradable,viscoelastic, perfectly clear ,colourless , isotoni ,homogenized and monophasic gel implant. Is indicated for the correction of moderate to severe wrinkles. it is also indicated for perioral Wrinkles .lip contour and lip volume increase .it can be used for all areas of the face except he eye contour. it is recommended to inject filler into the mid to deep dermis to achieve a very natural look and long -last correction.

Scope of application:

This product mainly used for minimally invasive orthopedics and soft tissue filling, such as reduces wrinkles, enhance lip, hump nose, breast augmentation, etc.

The appropriate crowd:

18-65 years old healthy old healthy people, except pregnant women and lactating women.

Operating requirements:

1. Only accept specialist physician in medical institutions formally approved by the state.

2 .Different part use different item.

3. In strict accordance with product specification requirements.
*Facial Dermabrasion

Injection of Skinject hyaluronic acid can increase the subcutaneous tissue volume, improve the effect of facial contour, miniature, perfect face dream. Scope of application: bags under the eyes, eye week, apple muscle shaping, improve the bridge of the nose, modified nose tip; plump cheeks; plump lips, modified lips; modified chin, etc.

* Facial Wrinkles

Injection of Skinject hyaluronic acid in the cortex to fill the pits and wrinkles, so that the skin surface to restore full state, immediately smooth wrinkles, people immediately have a youthful natural beauty. Applicable scope: forehead lines and lines between the eyebrows, eyes, lips, tiger lines and lines.

*Make-up Water

Injection of Skinject hyaluronic acid can be directly combined with the original hyaluronic acid in the dermis, the skin to absorb water and lock water capacity, improve skin elasticity and luster, restore a new look, the health of the natural beauty of youth. Scope of application: neck, back of the hand, face, chest and other water replenishment lock.
Skinject® Hyaluronic Acid Injectable Dermal Filler Description

Non-animal cross- linked hyaluronic acid

Fine

Derm

Deep

Sub-Skin

Concentration of HA

24mg/ml

24mg/ml

24mg/ml

24mg/ml

Approximate Number of gel particles/ml

200000

100000

10000

5000

Volume of syringe

1ml/2ml

1ml/2ml

1ml/2ml

10ml/20ml

Duration

6-18months

6-18months

6-18months

8-18months

Storage

Room temperature, avoid from direct sunlight. 2~30ºC cold storage, do not freeze.

Characterics

Non-allergic, Rare side effects, Strong anti-degradation capacity, Stability, Smooth, Soft
Befor & After: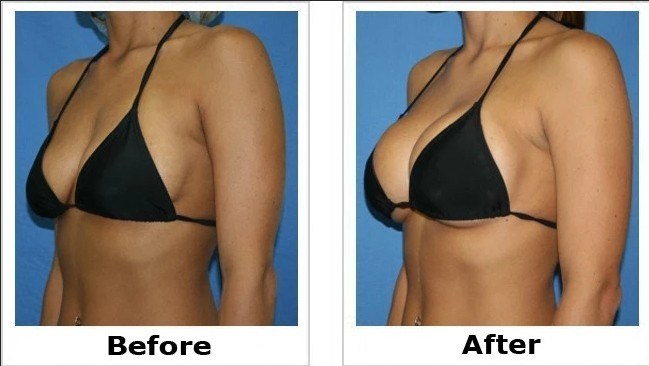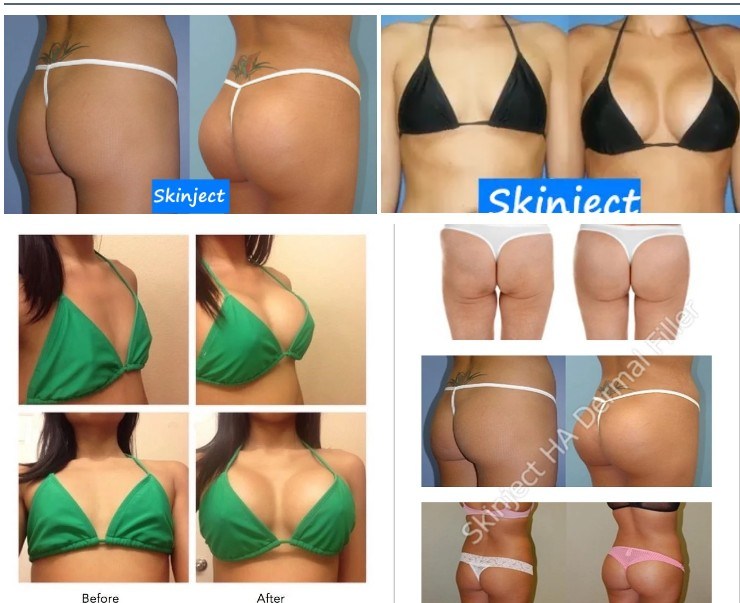 Related Products: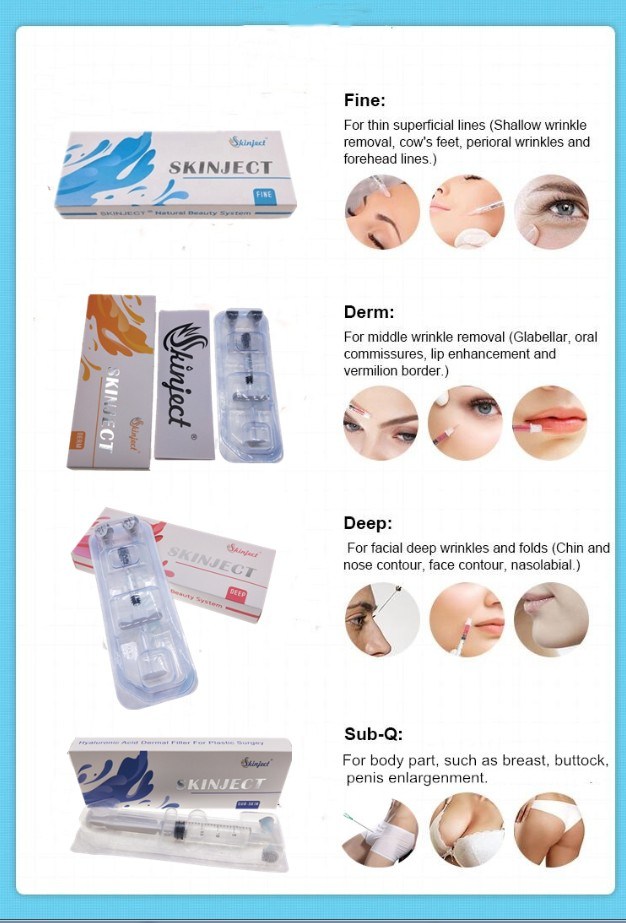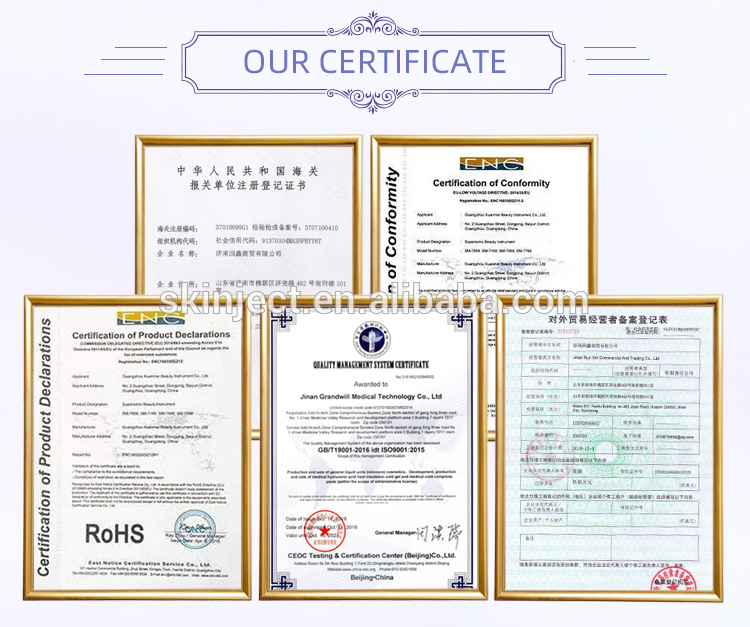 Packing & Delivery: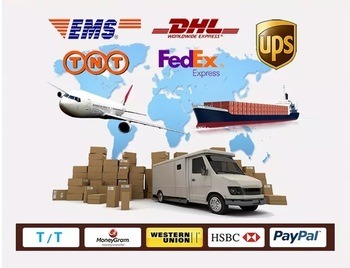 Our Company: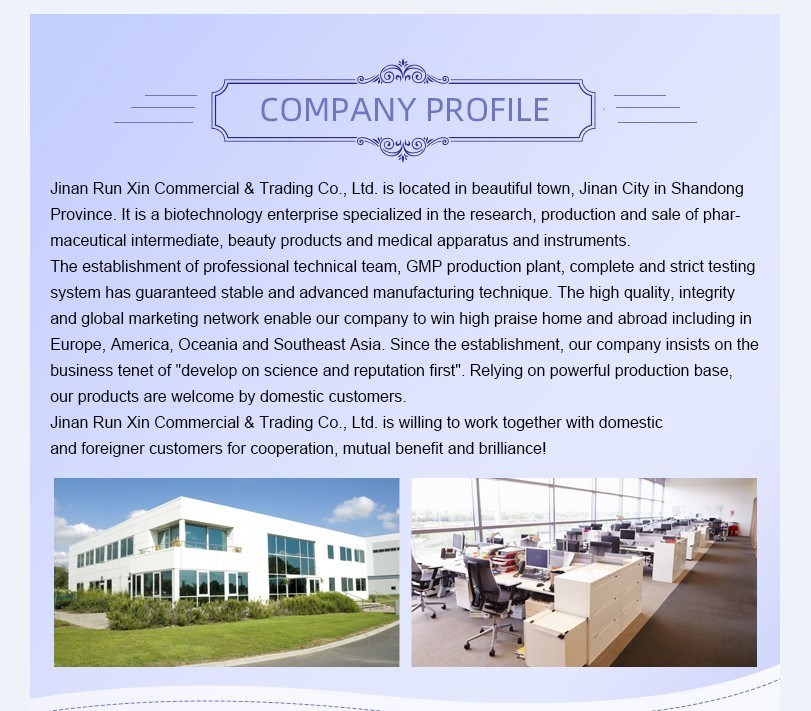 FAQ:
1.What are the benefits of Skinject Dermal filler?
Skinject Injectable Dermal Filler is an injectable form of naturally occurring, based on biodegradable, nonanimal hyaluronic acid and are biosynthtically produced. There is no need for allergy testing.

Skinject Injectable Dermal Filler injections provide an easy way to reduce the appearance of facial wrinkles, stimulate the collagen synthesis and smooth the skin for a naturel youthfull look and immediate visible effect.

2.How do Skinject Dermal Filler products injecte?

The procedure is simple and takes less than 30 minutes. Depending on the area to be treated, a small local anaesthesia could be performed to increase your comfort. Skinject fillers are injected into the skin using a very fine special needle.The correction is seen immediately.

3.Are there any possible side effects?
The results are instantly visible. After the treatment with Skinject related reactions may occur, such as some mild swelling and redness. These are usually resolved spontaneously after a few hours. Most patients can resume their normal activities immediately after the treatment. It usually takes 1-2 days for the skin to return to being

4.How long do the Skinject injectable dermal fillers last?
The effects of the treatment with Skinject are long lasting but not permanent. Individual results will depend on a variety of factors, e.g. Location of application, and the patient's age, skin type, skin conditions, metabolism and lifestyle. In most cases the effect lasts for 6 - 24 months.
5.How should I behave after the treatment?
Do not expose your treated area for 3-4 days to intense heat or cold. During this time frame you should avoid alcohol, sauna sessions and sunbathing. Do not massage the treated area.