Celosome Series is a series of Hyaluronic Acid Fillers, which is made to cater to various skin depressions. Each type of filler is
made to ensure that the treatment for folds and wrinkles is well dealt with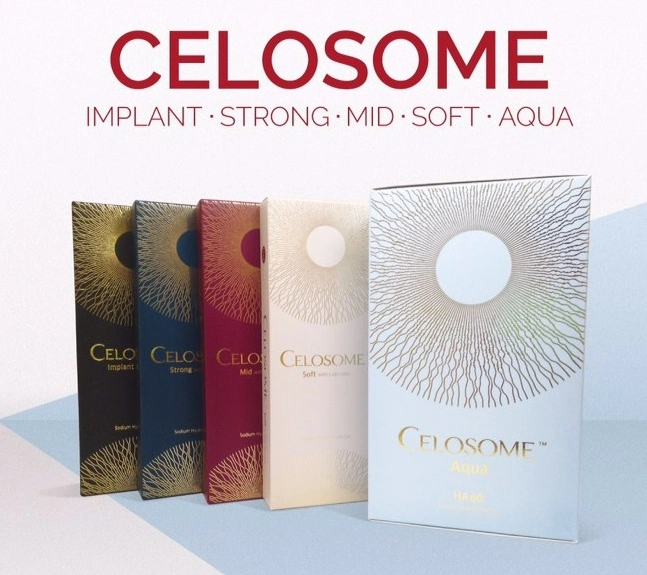 Celosome Series went through various clinical trials to guarantee your safety in using the filler.
Celosome is formulated to make sure that you can use the fillers with ease by improving its viscosity so it can hold its shape for a long time.
Benefits of Using Celosome Fillers
Celosome is deeply hydrophilic, allowing the filler to absorb moisture, which keeps the structure & volume of your filler remarkable.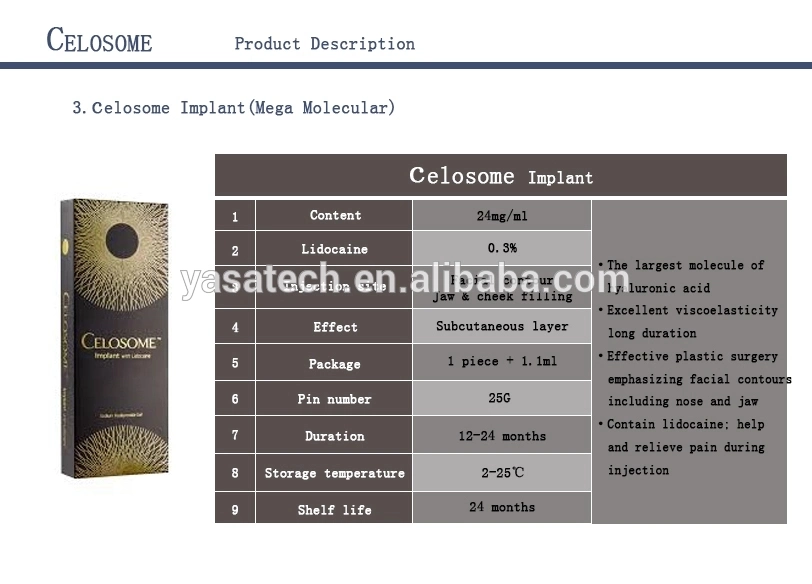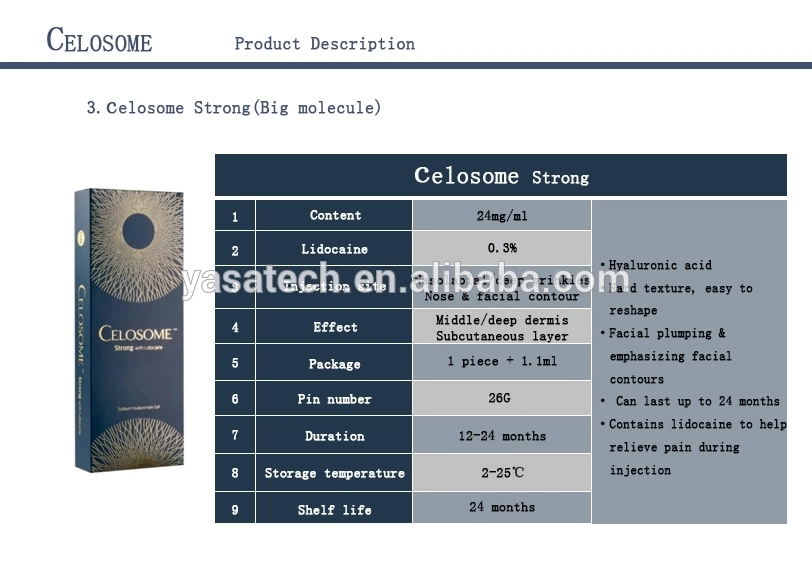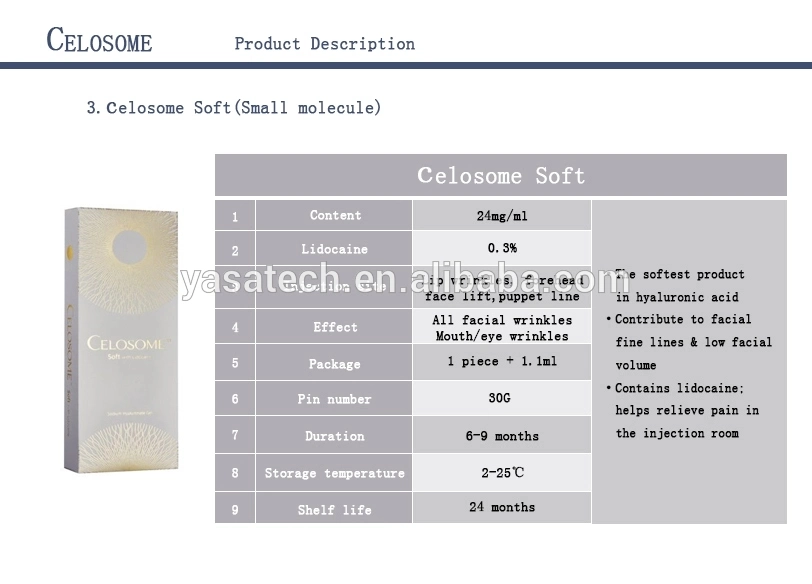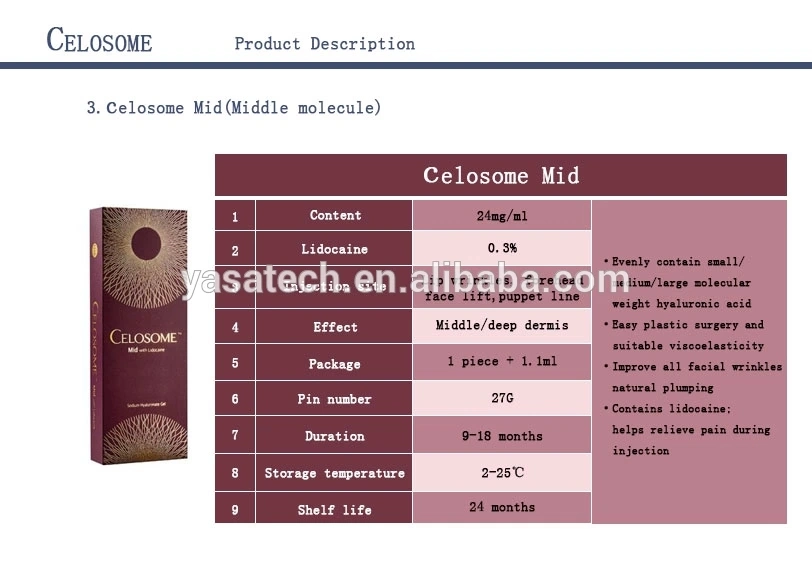 This filler contains lidocaine to make sure that the procedure will be as painless as possible. Another great thing about this filler is that it comes from a non-animal origin, making it odorless and colorless.
1.Is Hyaluronic Acid Safe?
We have many years of experience in the production of hyaluronic acid gel, fully familiar with the characteristics of the
product.HSKINLIFT hyaluronic acid can be completely absorbed by the body with no side effects, no residue. Based on the strict
specifications of our factory, hyaluronic acid rarely shows skin irritation.
2.How long does hyaluronic acid last?
Clinical experience has shown that the duration of each one is not the same, the time of duration of most people is between 8-16
months.
4.Does it hurt when injecting hyaluronic acid?
Under normal circumstances, most people have a weak tingling sensation during injection, and local anesthesia can be used to
assist injection.
5.What are the side effects of Hyaluronic Acid?
After the injection, depending on the individual's constitution, there may be minor complications, manifested as skin discomfort,
reddish, which are mild inflammation, usually disappear within 3-5 days. But this is a rare special case.
6.What should I pay attention to after injecting Hyaluronic Acid?
After injecting hyaluronic acid, pay attention to rest, do not exercise vigorously, avoid eating chili seafood, do not drink
alcohol and stay up late, you can eat and drink normally in about 10 days.