Product Description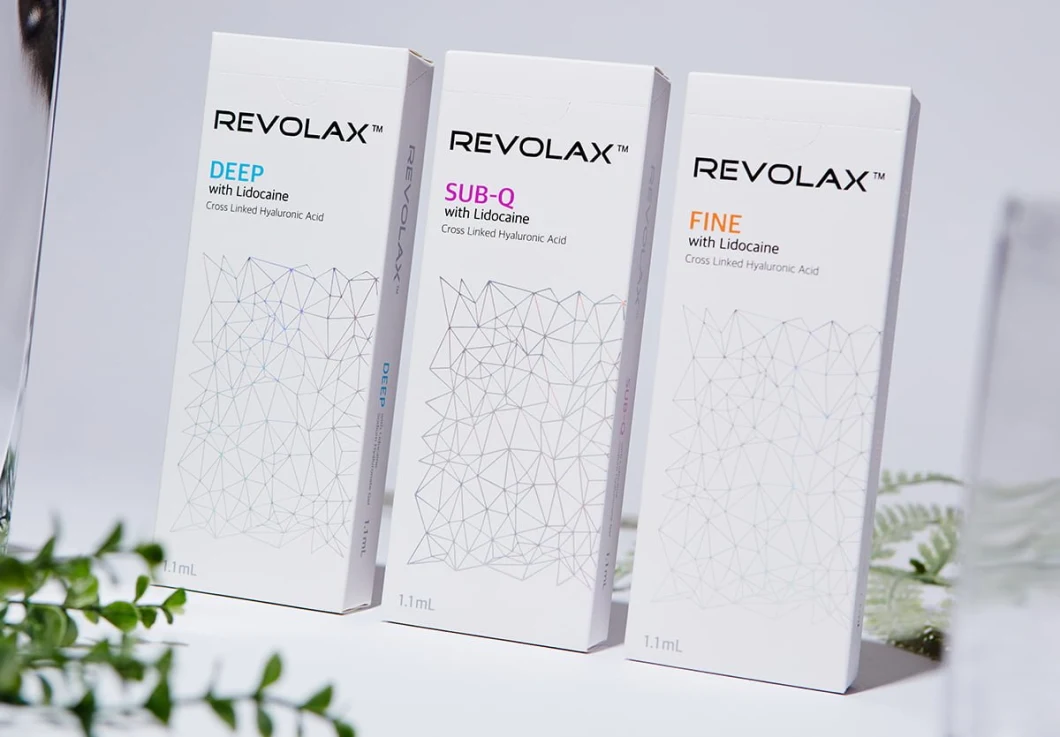 REVOLAX uses the latest dermal filler technology within its entire product line and offers three different products: REVOLAX Fine, REVOLAX Deep and REVOLAX Sub-Q.

Each product is a different viscosity, meaning they are suitable for different application areas. REVOLAX Fine is the filler with the lowest viscosity and is a great choice for superficial, fine lines like crows' feet and perioral lines. It lasts between 9 and 12 months. REVOLAX Deep is the most popular product and is often used for lip augmentations due to its high viscosity and duration period of 12 to 18 months. It is also suitable for deep wrinkles and facial augmentations. The thickest product is REVOLAX Sub-Q. This filler is mainly used for noticeable facial augmentations and subcutaneous implants. It can last 12 to 18 months.
Revolax is a safe, stable and effective HA dermal filler. - Consistent smooth injection throughout the treatment - Naturally volume and look. - Much more solid, durable and natural looking of all course of time when it is gradually absorbed into the skin.

REVOLAX is a top-quality Hyaluronic Acid filler designed for subcutaneous injection.
This effective product is an excellent solution for the treatment of wrinkles and it specifically focuses on deep to severe wrinkle removal.

product model
| | | | |
| --- | --- | --- | --- |
| model | Fine | Deep | Sub-q |
| content | 1.1ml | 1.1ml | 1.1ml |
| Molecular weight | Small molecule | Middle molecule | Macromolecules |
product picture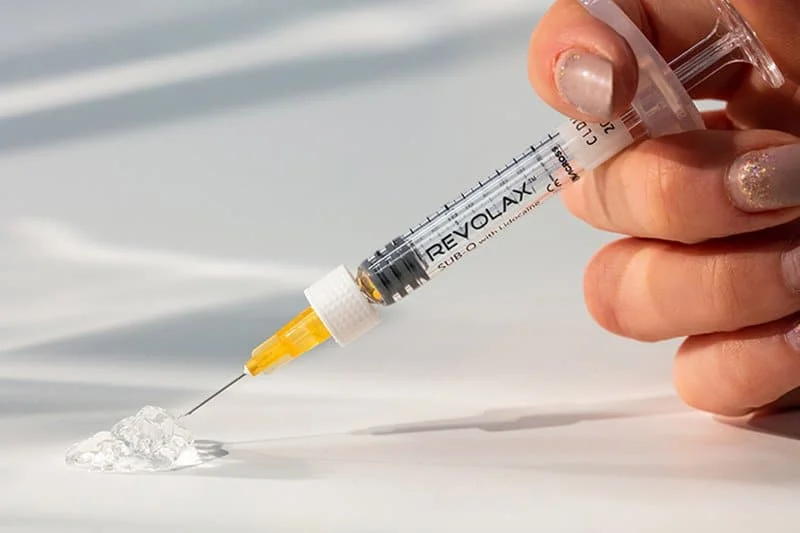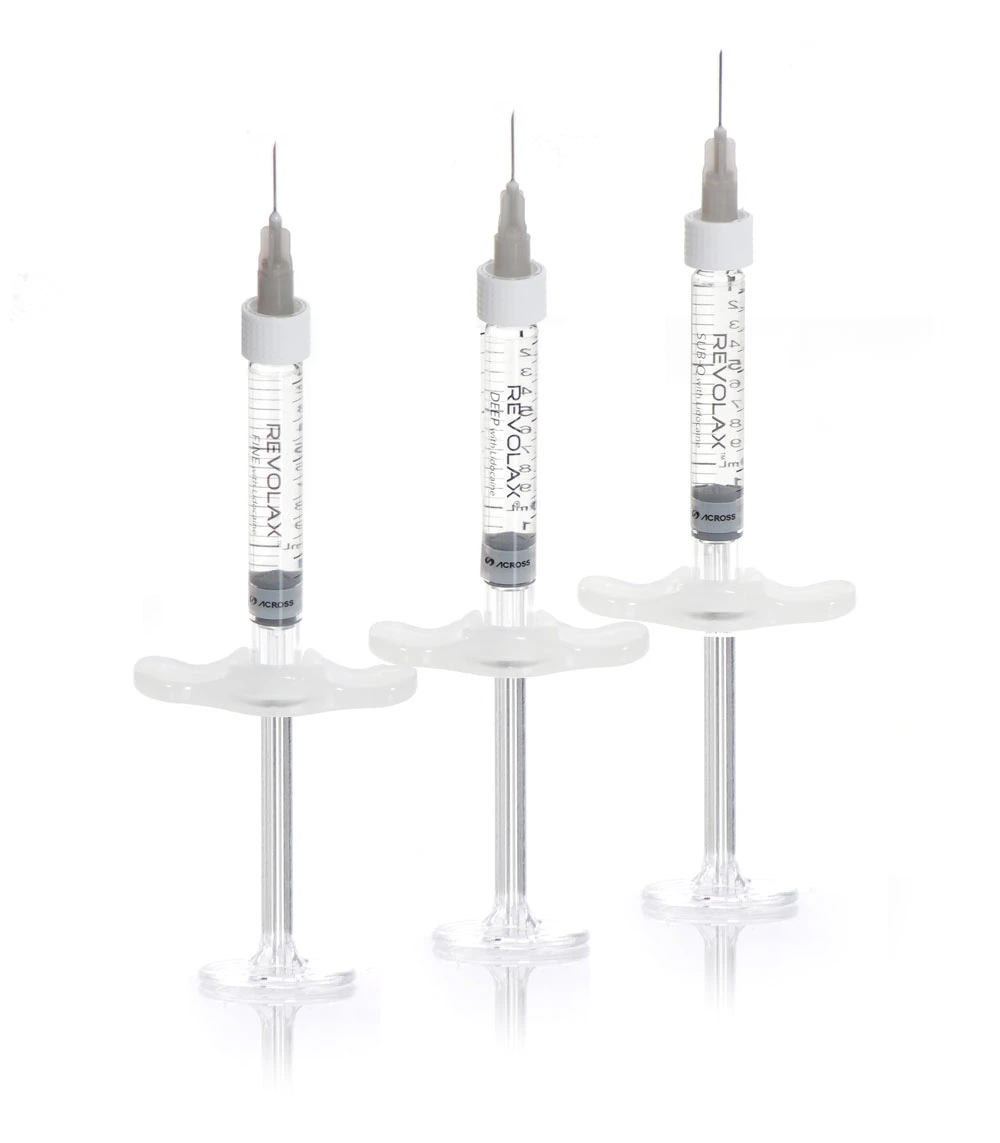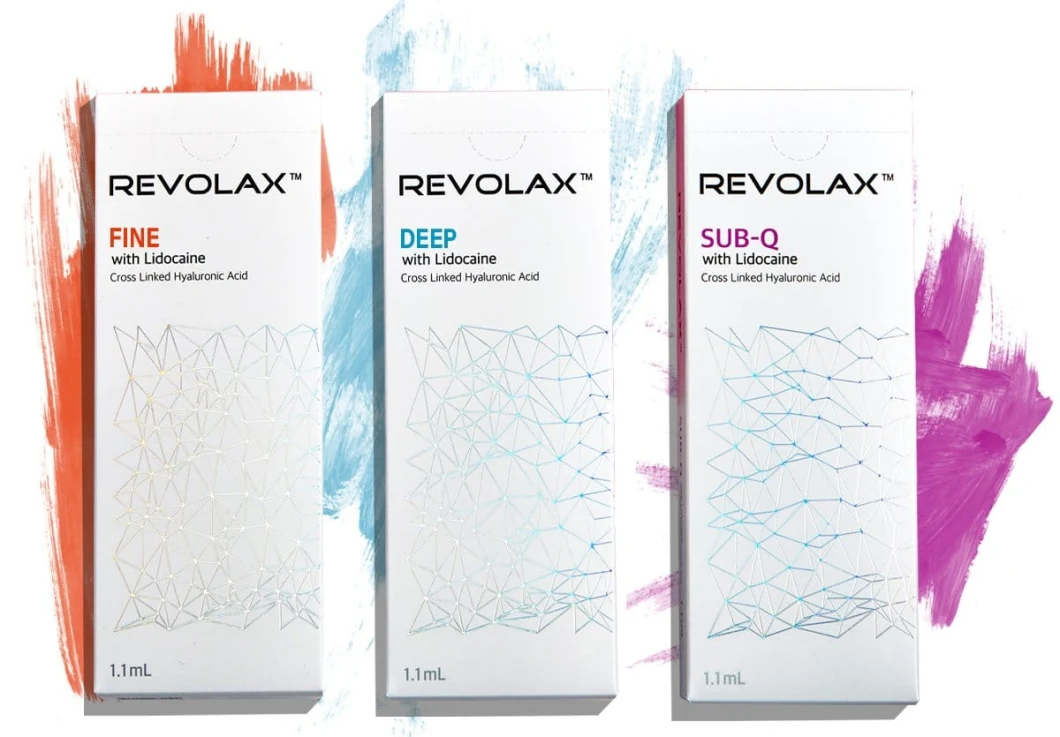 using effect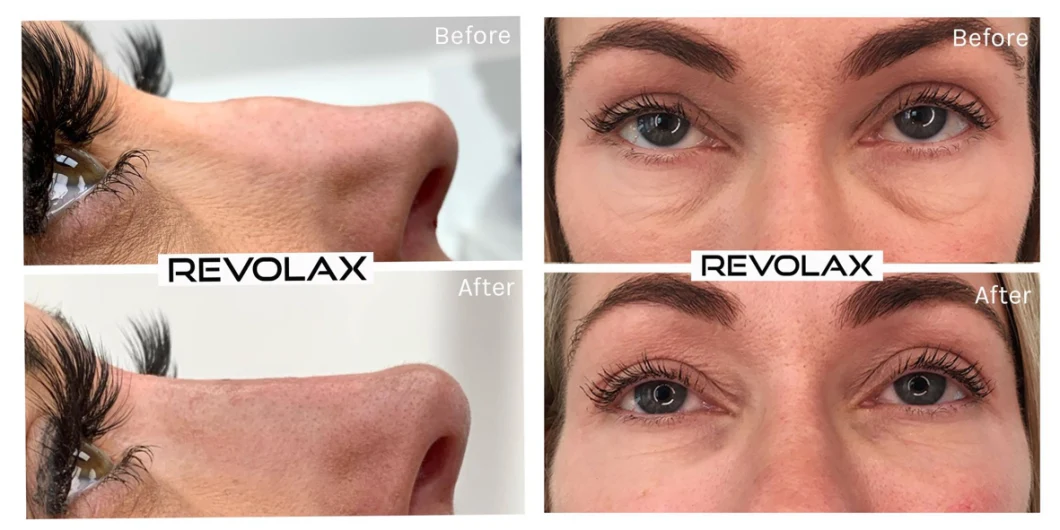 Hot sales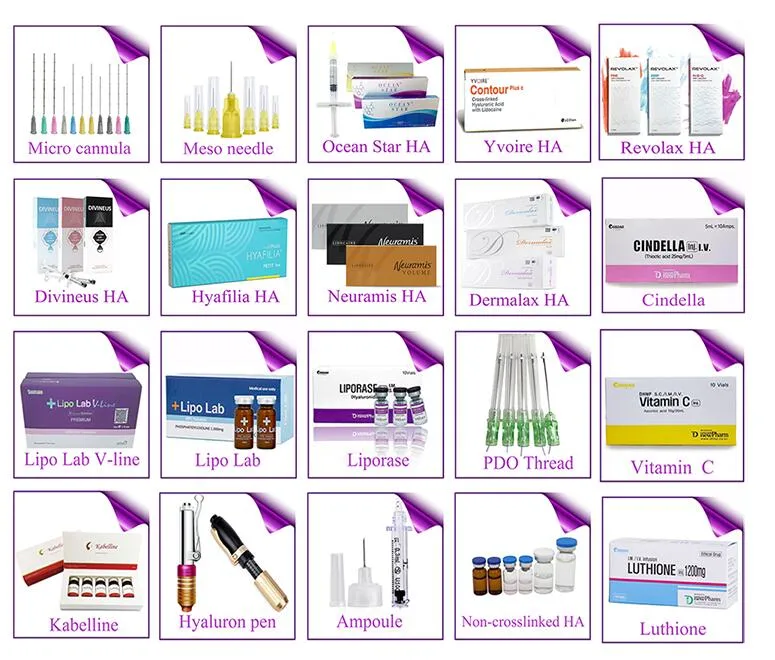 Company Information