KEALOR Threads is kind of thread which can lift the loose skin and is a thread can be used in non-invasive cosmetic. Imbedding the absorbable suture under the skin to lift it and to incent the growth of collagens. This treatment is featured with high safety, adjustability, short-term response. Once the thread is absorbed, the collagens starts to grow and this will be last 2 years at most. With this advantage, it will promote more collagens, angiogenesis, blood circulation, skin reproducing and tighten and lift and improve the skin.
Auro Threads are made of materials which will dissolve after a certain period of time.
KEALOR Threads are made of materials which will dissolve after a certain period of time.
Materials like Poly-P-dioxanone PDO ,PCL, Poly-L-Lactic Acid (PLA/ PLLA) are colourless, crystalline, biodegradable synthetic polymer used mainly for biomedical applications.
Auro Thread Lift is the latest and revolutionary treatment for skin tightening and lifting as well as V-line lifting.It is made of PDO (Polydioxanone) material so naturally absorb in the skin and continuously stimulate collagen
aynthesis.
Many designs and types are available such as: Barbed, Mono,Screw Cog, Cone, Spiral, Tornado ,Mesh Thread ,double needle thread and etc.
PDO (Polydioxanone) dissolves after 6-9 months
PLLA (Poly L Lactic Acid) dissolves after 12-18 months
PCL (Polycaprolactone) dissolves after 24- 36 months.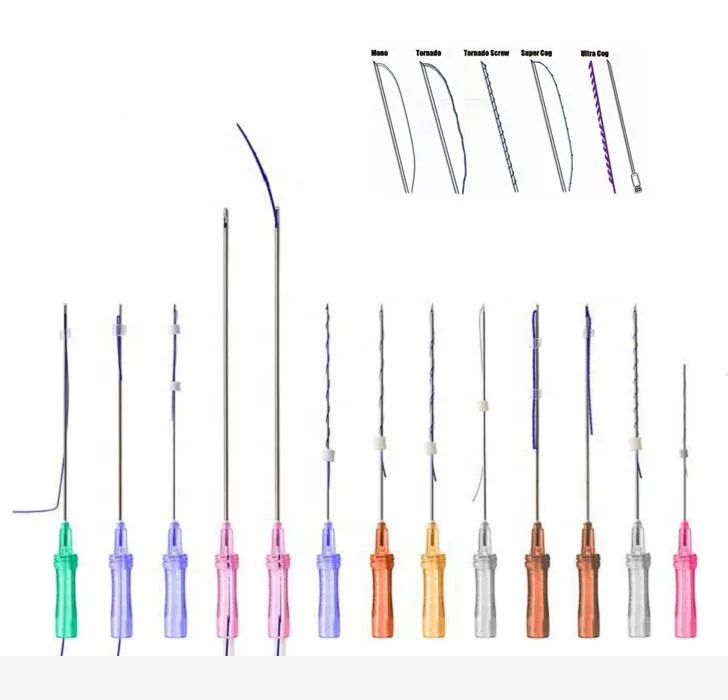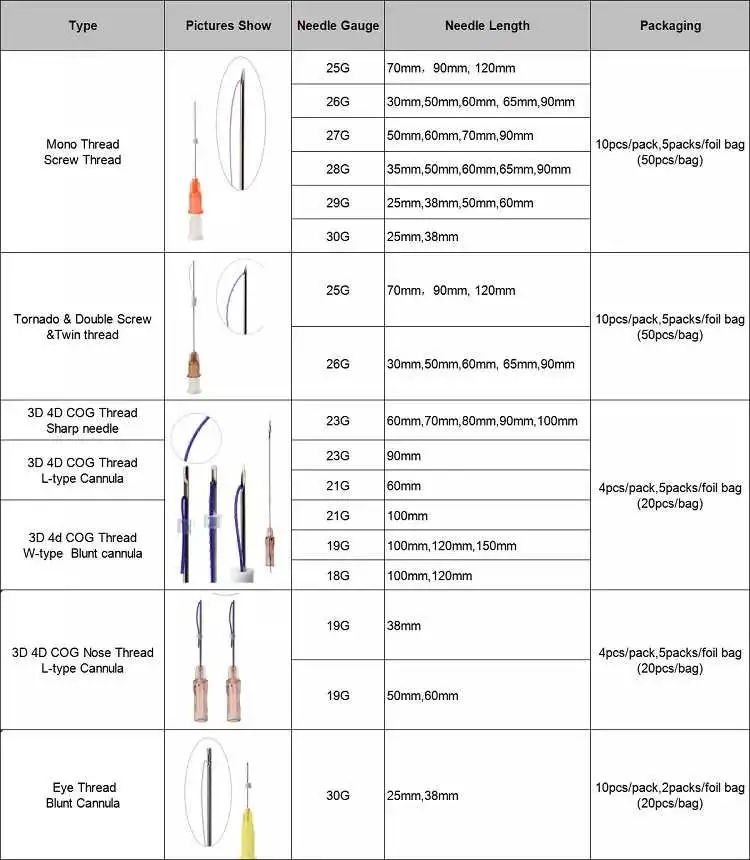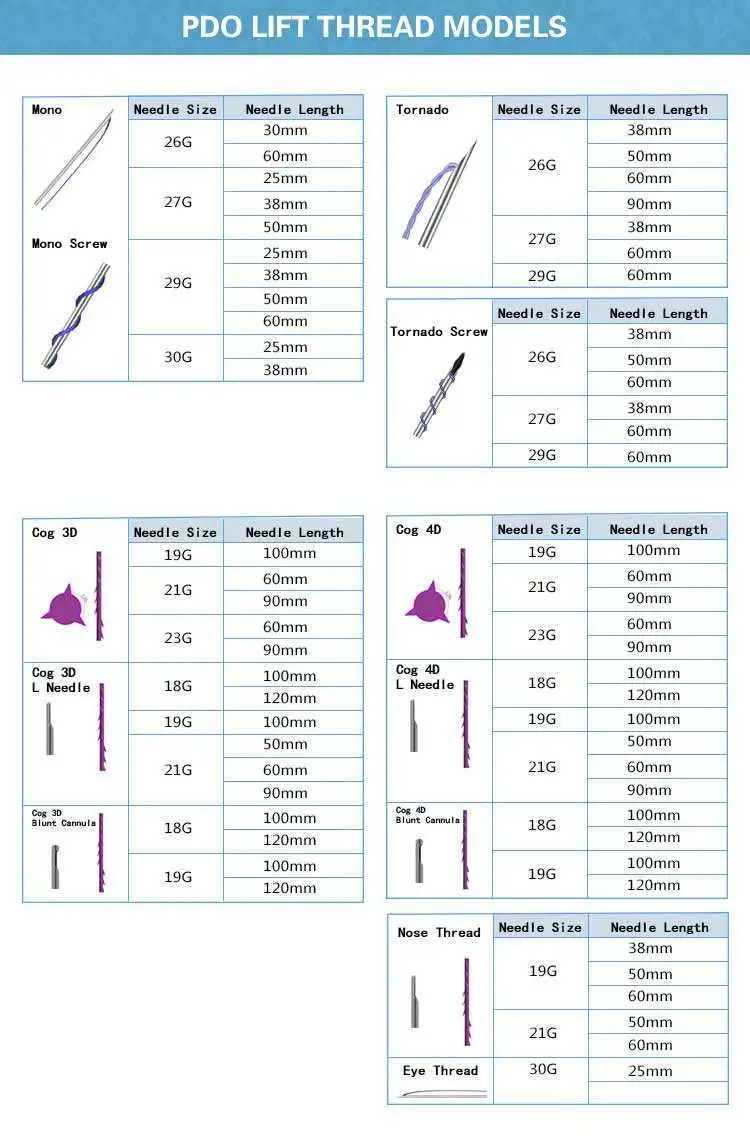 PDO (Polydioxanone) thread is a thread with no cones, thus no damage to the tissue. This has been widely used in medicine as subcutaneous sutures, and thus it is very safe.It is effective in self-stimulation of cell to create collagen and elastic. It will be fully dissolved in the body. This is biodegradable, biocompatible, safe and dissolved in the body.
The procedure is suitable for most people from 25 onwards, when the effects of ageing become apparent. Ageing causes the skin tissue to thin because the collagen and elastin fibre break down, which results in sagging skin, deep creases, folds and wrinkles. PDO threads reverse the effects of ageing and improve the quality of skin.
If the patient does not want to have a face lift surgery, thread lift can be a very effective alternative. Threads are implanted into the sub-dermal skin and stimulate the production of collagen and the skin becomes firmer, elastic and moisturised. The thread dissolves itself in few months but the effect lasts longer than the regular dermal filler. The procedure is very simple, safe and almost painless
Characteristics
Instant Skin Lifting through mechanical effects
Cellular Renewal
Collagen stimulation neovascularization to improve skin texture, fine lines and elasticity
Skin Tightening, by contracting fat tissue.