Singfiller Hyaluronic Acid Injectable Dermal Filler for Plastic Fillers (Deep2.0ml)

Product description:
Singfiller® is a sodium hyaluronate acid, which derived from fermentation, and cross-linked with 1,4butyl glycol two glycidyl ether (BDDE) in alkaline conditions, after a series of neutralization, dialysis to generate this product. And this product is limited to be used in the national formally approved medical establishment and related professional doctor with qualification, according to different parts of the organization, to choose different types of cross-linked sodium hyaluronate gel and be in strict accordance with the requirements of the package insert.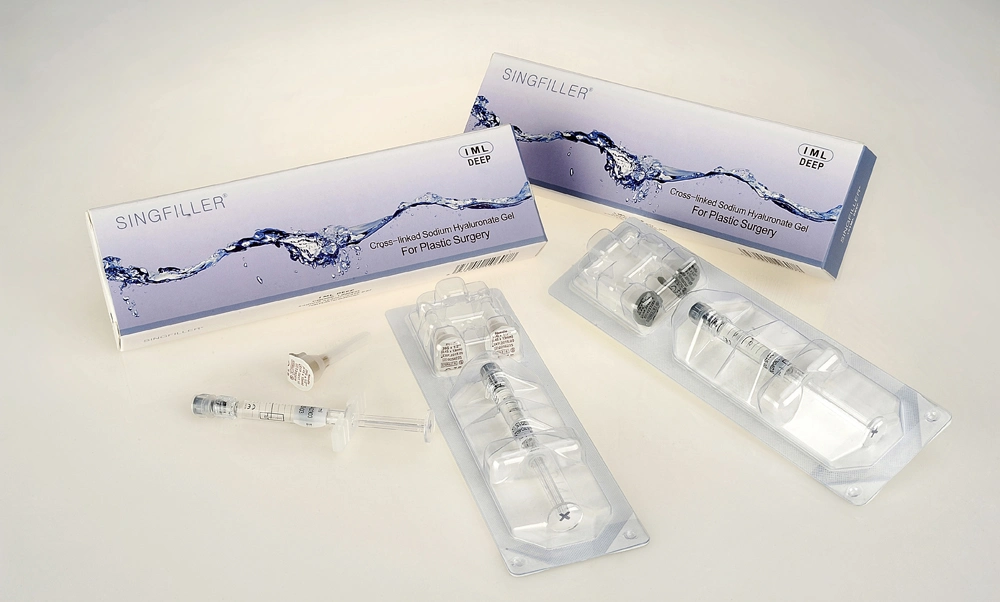 Characterics:
1.Raw material is approved by American FDA and European EDQM
2.Non-animal suorce hyaluronic acid,no risk of allergy reaction.
3.Strong anti-degradation capacity&stability
4.Low toxicity& rare side effects
5. Best price and stable quality because produced in our own factory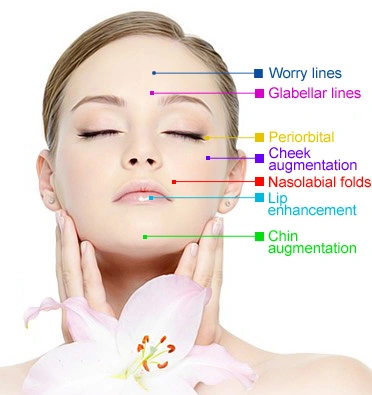 Specification
Type

Singfiller

Singderm

FINE

Derm

Deep

Deeper

Sub-Q

Composition

20mg/ml(HA)

20mg/ml(HA)

20mg/ml(HA)

20mg/ml(HA)

20mg/ml(HA)

24mg/ml, 0.3% lidocaine

Particial Size

0.10~0.15mm

0.15~0.28mm

0.28~0.5mm

0.5~1.25mm

1.25~2.0mm

/

Recommended indications

Crow's-feet, Forehead lines,Frown lines

Lip filling, Cheilogramma

Nasolabial folds

Cheek filing,Neck lines, Nose up

Breast or Hip agumentation

Lip filling,
Nasolabial folds

Volume of Syringe

1ml,2ml,2*1ml,10ml,20ml
Certification
SFDA
ISO13485
ISO9001
Import-export license
Free Sale Certificate
Packaging & Shipping
Packing Details: 1ml, 2ml, 10ml syringe, 20ml syringe or vial with 20ml or more.

Storage:
Store at 2-30°C.Do not freeze.
Protect from light source.
Do not use after the Expiration date.
Store for two years.

Company profile
About our factory:
Established in March 2003 with registered capital of 80,000,000 RMB, with plant area of 13,000 m² .
GMP standard work shop.
Sterilized Laboratory.
Complete Precision Instruments
Equipements import from Europe.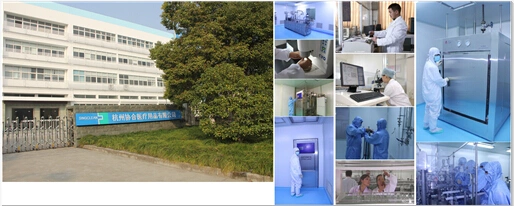 Our Services
> 24 hours online services
> OEM,ODM and Customized is available
> Quickly delivery time
> Quickly and professional after sales service

FAQ
1.What is hyaluronic acid?
Naturally present in the skin, hyaluronic acid maintains its hydration levels and contributes to its tone. It is a potent moisturising agent with a capacity to retain up to 1,000 times its weight in water. The amount of hyaluronic acid in the dermis gradually decreases with age. As a result, the skin becomes dry and fragile and the first wrinkles appear. When it is injected into the dermis.
2.What can hyaluronic acid correct and improve?
It can be used to:
- Fill fine lines, moderately marked wrinkles and deep wrinkles
- Repair skin creases
- Resculpt the cheekbones and soften the contours of the face
- Increase and reshape lip volume and contour, at the same time moisturising lips and eliminating fine lines around them
- Revitalise and intensively rehydrate
- Prevent the appearance of wrinkles and fine lines, even in the most delicate areas, such as the neck or neckline
- Fill all zones of the face (periocular zone, crow's feet, tear troughs, cheeks, etc.) that have hollowed out.
3.What happens during a hyaluronic acid injection session and how long does it last?
Depending on the product injected, the session lasts an average of 20 minutes (injection of a zone + massage of the zone injected)During the injection session, your doctor will inject you with Hyaluronic Acid in gel form using a syringe. The injection is shallow, only penetrating a few millimetres.