Tri Aqua 2ml Dermal Filler Injectable Hyaluronic Acid Gel for Anti Aging Ha Dermal Filler
Product overview

What is Feelderma Hyaluronic Acid Filler?
Feelderma Hyaluronic acid dermal filler acts like an inflated cushion to support facial structures and tissues that may have lost volume or elasticity due to normal aging. It also brings water to the surface of skin to keep looking fresh and supple.
If you want to
reduce facial wrinkles/lines and need facial filing
, hyaluronic acid filler is a good choice as a dermal filler because of its compatibility with the human body. In fact, this substance is found in almost every single living things. In humans, it acts as a network that transfers essential nutrients from the bloodstream to skin cells.
Feelderma long lasting dermal filler requires only a few injections and no incisions or removal of tissue, so the risk of complications is quite low. That in turn means that almost anyone who would like to reduce the prominence of their facial lines and wrinkles can be a client for Feelderma hyaluronic acid filler treatments. Those allergic to avian-based hyaluronic acid treatments can safely use Feelderma Hyaluronic acid fillers, since it is derived from bacterial origins. Those with a history of allergy to bacterial protein, though, should not use the product.
Advantages
1) Non-Animal Stabilised Hyaluronic Acid:
It's not derved from animal sources. Naturally present in the skin, hyaluronic acid preserves moisture levels in the skin and boosts tone.
2) Safety:
It's safe and natural cosmetic dermal filler. As you get older, your face loses its shape. Hyaluronic acid is what gives skin volume and fullness and provides a smoother contour to the face. It's biodegradable and completely biocompatible with human hyaluronic acid.
3) Natural Effects:
Fill in wrinkles and smooth your skin without inhibiting facial expression;
Injection means it is gradually re-absorbed by the skin after a period of 9 to 12 months.
4) Fast effects and long lasting:
Non-surgical within 30 minutes procedure, no hospital stay needed, short recovery,Noticeable results after the first treatment;
Hyaluronic Acid Dermal Filler Injection is expected to last between 9 to 16 months depending on the area treated and the specific product used.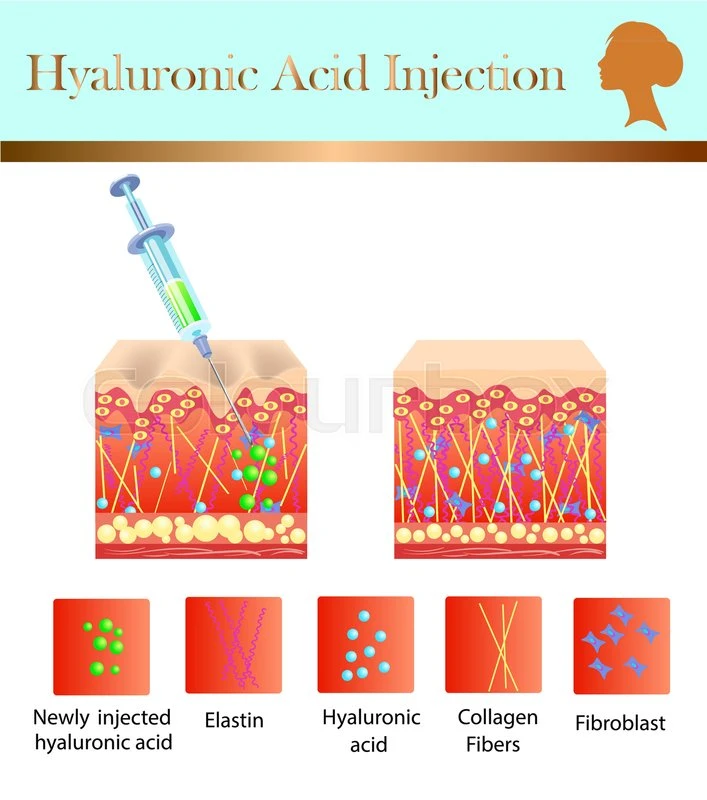 Details
FINELINES 1ML/2ML.
Ingredient: BDDE Cross-linked hyaluronic acid gel
HA concentration: 24mg/ml
Particle size: 0.1-0.15mm
Duration: 9-12 months
Function: Fill wrinkles around eyes, static wrinkles, light wrinkles of face. This products can also be used for lip fullness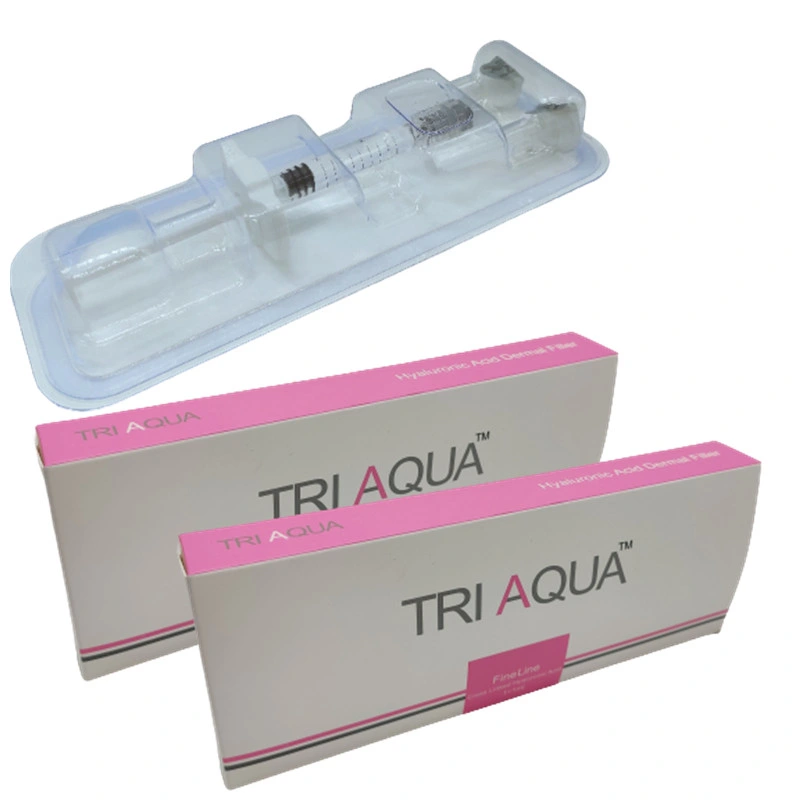 DERM 1ML/2ML.
Ingredient: BDDE Cross-linked hyaluronic acid gel

HA concentration: 24mg/ml
Particle size: 0.15-0.28mm
Duration: 9-12 months
Function: Lips augmentation, anti brow wrinkles, lift dripping lips, fill sagging lips cheeks, and fill earlobes, etc.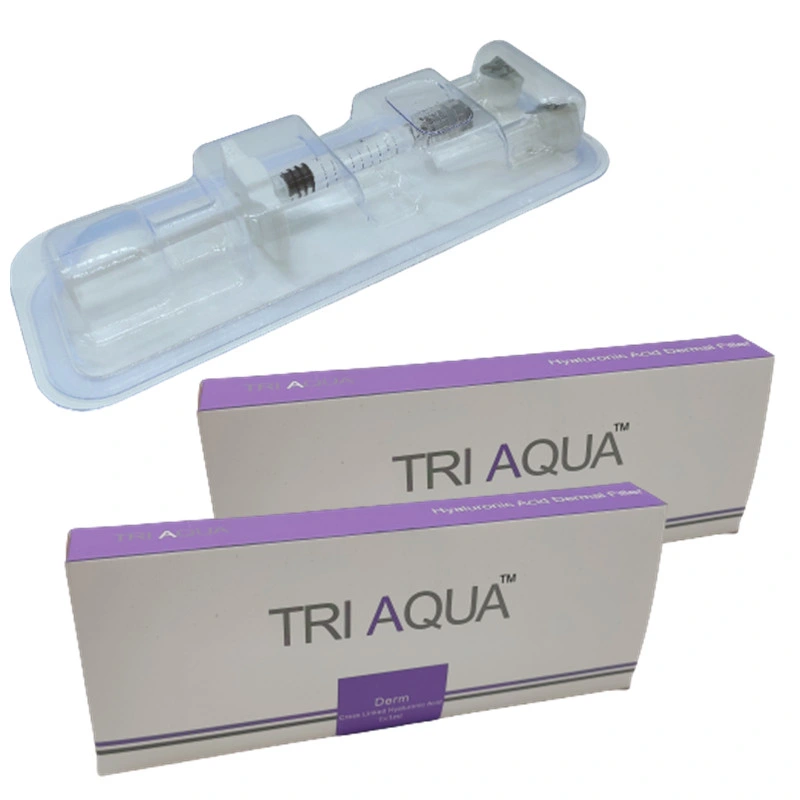 DEEP 1ML/2ML
Ingredient: BDDE Cross-linked hyaluronic acid gel
HA concentration: 24mg/ml
Particle size: 0.28-0.0.5mm
Duration: 9-12 months
Function: Anti deep wrinkles, shaping face contour, chin and nose fullness, nasolabial fullness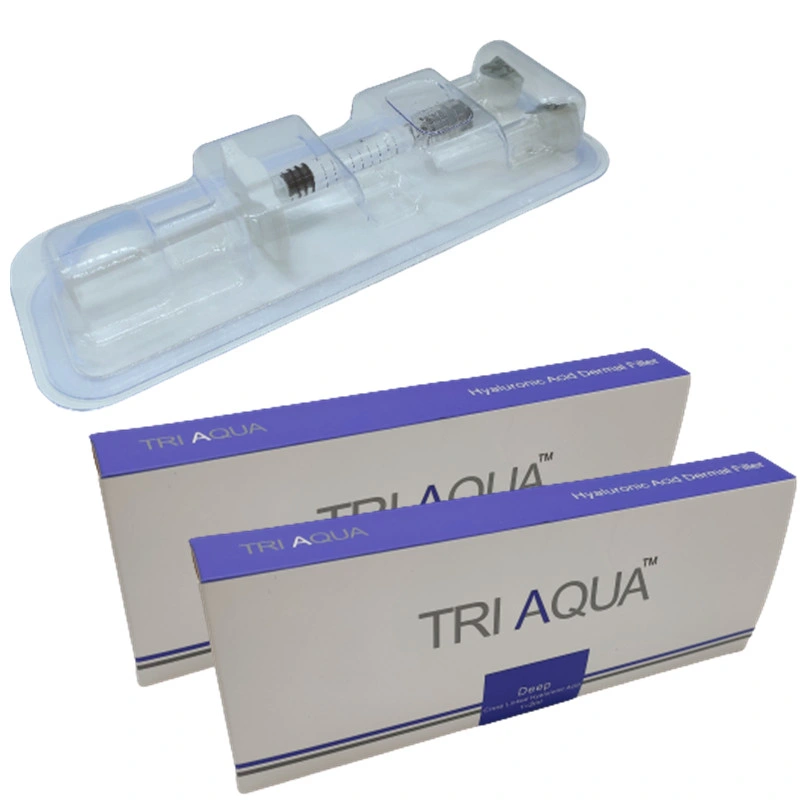 DEEP PLUS 10ML/20ML
Ingredient: BDDE Cross-linked hyaluronic acid gel
HA concentration: 24mg/ml
Particle size: 0.28-0.5mm
Duration: 9-12 months
Function: Buttock enhancement, buttock enlargement, body contour and shaping




What areas can be treated with Feelderma hyaluronic acid filler?
Virtually any area of facial skin can be treated with one of the various Feelderma dermal fillers. Creases, deep folds, and light wrinkles can all be lessened through the use of Feelderma. Laugh lines and fine mouth lines are among the most popular targets for the injections. Enhancement of facial contours, usually accomplished with the larger particle size versions of Feelderma, is also possible. Sagging under the eyes, under-projected cheekbones, and recessive chins are often treated with this advanced hyaluronic acid formula. Among other popular applications of Feelderma is its use as a lip filler, where it can enhance volume and shape for months after treatment. In short, any area of the face that lacks volume, shape, or smoothness can experience improvement through Feelderma injections.
1: Lips Fullness

Feelderma Hyaluronic acid fillers can improve the appearance of your lips by adding:
Benefits of Hyaluronic Acid Fillers
Once injected, the gel in the filler supports and shapes the tissues of the lips. The benefits of using hyaluronic acid fillers include:
Control over lip volume. The amount of substance injected can be controlled, so the doctor has better control over how much lip volume is created.
Gradual pace of treatment. The injections can be given gradually during different appointments until the desired results are achieved.
Bumps dissolve easily. Any lumps and bumps created by movement of the lips can be dissolved easily.
Less bruising. There is less bruising and swelling by Feelderma dermal fillers.
Allergic reaction unlikely. Because Feelderma hyaluronic acid fillers are made from substances similar to those found in the body, they are unlikely to cause an allergic reaction. But if you are allergic to lido-caine, tell your doctor before being treated.
2:
Tear trough under eyes deformity correction
The tear trough is the area between your cheek and lower eyelid. As we age, we lose volume in this area, causing under-eye dark circles, hollows and eye bags to appear. An effective tear trough treatment is to inject Feelderma filler into this area - restoring the lost volume and reducing the appearance of dark circles and hollows.
3:
Nasolabial folds removal(smile lines)
The nasolabial folds are lines located on either side of the mouth. They are more noticeable when a person smiles.
4:
Cheekbone chin jawline nose contouring
Contouring the jawline and chin is no longer something that requires a surgical procedure. Feelderma dermal filler injection are safe injectables that naturally enhance the jawline and chin. This procedure involves no surgical risks, minimal recovery period, and a more comfortable experience.
Before&After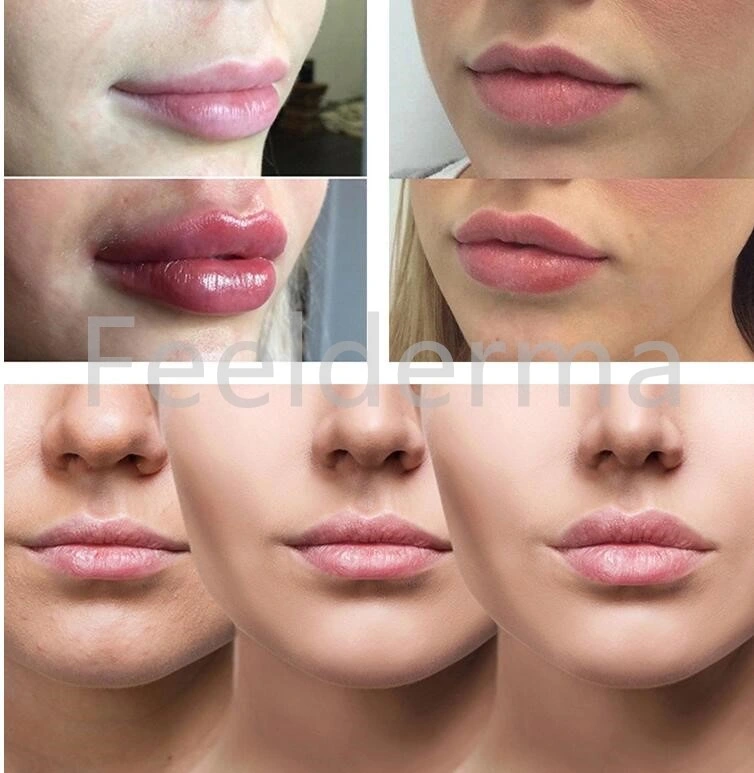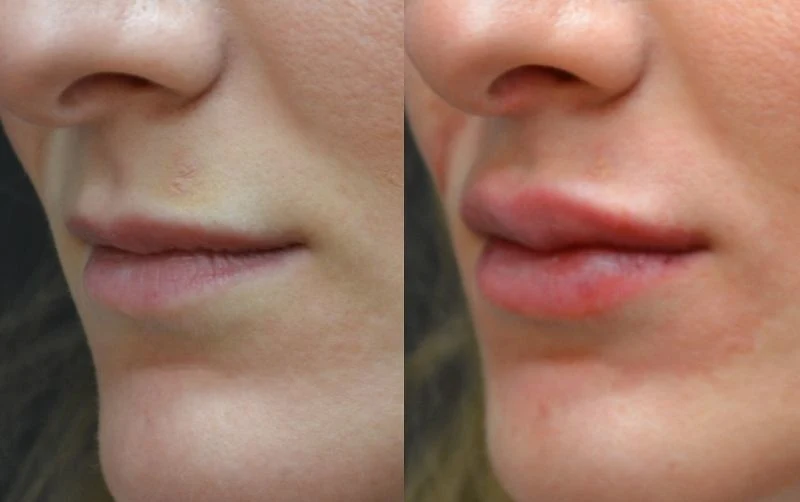 Workshop
Feelderma is a leading innovator of advanced aesthetic medical technologies for 12 years. Our technology enables physicians to provide excellent solutions for a broad range of medical aesthetic applications including face and, resurfacing skin, eliminating fine lines or wrinkles treating.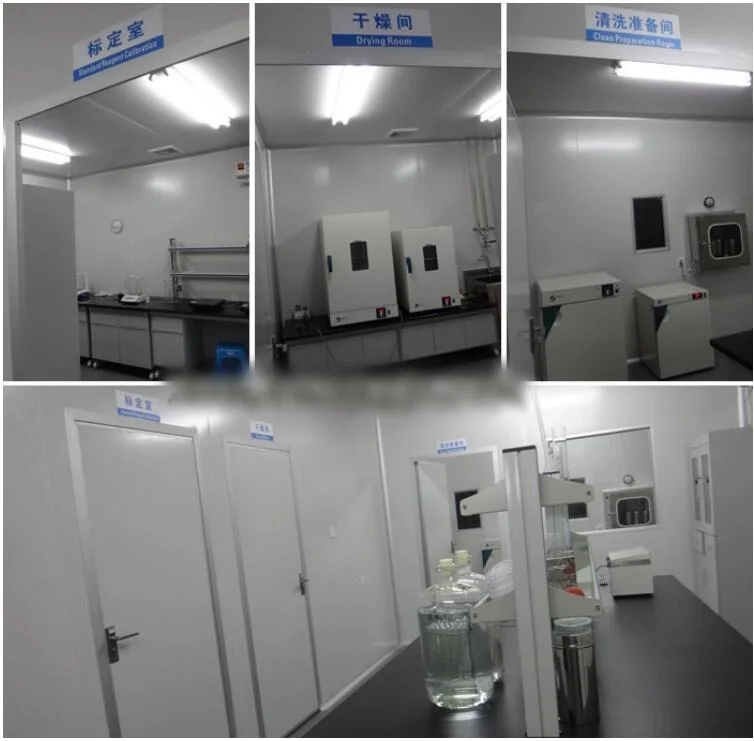 Packaging and Shipping

Packaging Details:

1. One BD syringe with two sterile BD needles inside one blister.
1. Exported carton package, each in bullbe bag with carton dividers
2. Inside and outside the carton have shock bag protection to reduce vibration
3. Special package is available refering to your requirements. Delivery Time:2-4 days after payment

FAQ
1, What is hyaluronic acid?
Hyaluronic acid is a sugar molecule that is found naturally in the human body. The main function of hyaluronic acid in the skin is to keep it moist, provide volume and assist in the formation of new tissue.

2, "Non-cross" vs."cross-linked" hyaluronic acid
"Non-cross-linked" hyaluronic acid in its natural form is in a liquid state. It is indicated for the treatment of fine wrinkles or for revitalization and rejuvenation the skin. "Cross-linking" is the process through which hyaluronic acid is made into a gel that can be injected into the skin for long-lasting results .

3, What are the benefits of Feelderma Dermal filler?
Feelderma Dermal Filler are an injectable form of naturally occurring, based on biodegradable, nonanimal hyaluronic acid and are biosynthtically produced. There is no need for allergy testing before injection.

Feelderma Dermal Filler injections provide an easy way to reduce the appearance of facial wrinkles, stimulate the collagen synthesis and smooth the skin for a naturel youthfull look and immediate visible effect.

4, What kind of wrinkles can be treated with Feelderma Dermal filler?
Feelderma dermal filler is a highly versatile product that provides optimal aeshetic results and can be used for maximum correction in many different areas of the face such as nasolabial folds (smile lines),vertical lip lines, marionette lines (lip corners) and crow's-feet. Basically all skin areas in face and neck, and on hands and decollete, can be treated with Feelderma.

5, How are Feelderma Dermal Filler products injected?
The procedure is simple and takes no longer than 30 minutes.Depending on the area to be treated, a small local anaesthesia could be performed to increase your comfort. Feelderma fillers are injected into the skin using a very fine special needle.The correction can be seen immediately.

6, Are there any possible side effects?
The results are instantly visible. After the treatment with Feelderma, related reactions may occur,such as some mild swelling and redness. These are usually resolved spontaneously after a few hours. Most patients can resume their normal activities immediately after the treatment. It usually takes 1-2 days for the skin to return to being smooth.

7, How long do the Feelderma products last?
The effects of the treatment with Feelderma are long lasting but not permanent. Individual results will depend on a variety of factors, e.g. Location of application, and the patient's age, skin type, skin conditions, metabolism and lifestyle. In most cases the effect lasts for 9 - 24 months.

8, How should I behave after the treatment?
Do not expose your treated area for 3-4 days to intense heat or cold. During this time, avoid alcohol, sauna sessions and sunbathing. Do not massage the treated area.